Assessing Readiness for an Era of Cognitive Health
Assessing Readiness for an Era of Cognitive Health
Assessing Readiness for an Era of Cognitive Health
Your registration gains you access to the entire collection.
What you'll learn
October 18, 2017 - 2pm ET / 1pm CT
Rapid advancements in AI technologies are disrupting healthcare faster than most industry experts anticipated and changing the playing field for discovery, diagnosis and treatments. Is your organization ready for an era of cognitive healthcare? What are the biggest challenges you face in taking advance of the latest innovations? HIMSS Analytics and IBM teamed up to pose these questions and more to over 100 healthcare organizations in the United States. Join this webinar to see how they responded and how your organization compares.
Details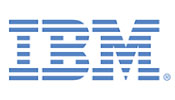 Event Type : Upcoming
Date : Oct 18, 2017 01:00 PM CT
Collection Cost : $0.00
Credits : CPHIMS, CAHIMS
Duration : 22 minutes
Speaker(s) : Bryan Fiekers, Frank Lee, PhD, Jane Yu, MD, PhD
Register