Building a Foundation for the Cognitive Era in Healthcare & Life Sciences
Building a Foundation for the Cognitive Era in Healthcare & Life Sciences
Building a Foundation for the Cognitive Era in Healthcare & Life Sciences
Your registration gains you access to the entire collection.
What you'll learn
October 19, 2017 - 2pm ET / 1pm CT
The emerging era of cognitive technologies holds great promise for addressing the inefficiencies and limitations of the current healthcare model. However, the associated requirements for flexibility, scalability, and advanced data management disciplines are beyond the current capacity of many healthcare and life sciences organizations. Join this webinar to see how early adopters and market innovators are modernizing their current capabilities to take advantage of new opportunities.
Details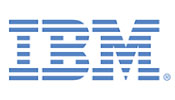 Event Type : Upcoming
Date : Oct 19, 2017 01:00 PM CT
Collection Cost : $0.00
Credits : CPHIMS, CAHIMS
Duration : 21 minutes
Speaker(s) : Chris Mueller, PhD, Mohamed-Ramzi Temanni, PhD, Frank Lee, PhD
Register