Engage Your Patients
Engage Your Patients
Engage Your Patients
What you'll learn
The patient journey through the health system can be daunting, from trying to find health information, selecting a doctor, scheduling appointments, obtaining medications, or getting follow-up care.
Consumers who navigate daily life using technology want the same convenience when managing their health. Microsoft helps deliver patient engagement solutions that lead to higher satisfaction and better outcomes.
Pharmaceutical companies need a deeper understanding of patients to help ensure brand loyalty and encourage adherence. Microsoft helps deliver customer and product analytics solutions that put patients at the center.
Microsoft may use your contact information to send you relevant content or offers about products, services, and events. You can unsubscribe at any time. Microsoft Privacy Statement.
Details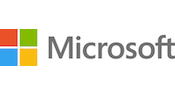 Event Type : Upcoming
Date : Jan 16, 2018 01:00 PM CT
Cost : Complimentary
Credits : CPHIMS, CAHIMS
Register