HIMSS18 Research Releases
HIMSS18 Research Releases
HIMSS18 Research Releases
What you'll learn
Join us as we review highlights from a few of the HIMSS sponsored studies released during the recent HIMSS Global conference. Our focus during this webinar will be on health leader's information and technology priorities for the coming year, as well as industry workforce challenges/solutions.
Learning Objectives:
Identify the top information and technology priorities of health leaders in provider as well as vendor organizations.
Differentiate the health IT staffing needs in various healthcare provider settings.
Explore common compensation disparities amongst health IT workers.
Discussion
Details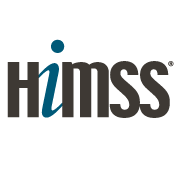 Event Type : On Demand
Date : Apr 17, 2018 01:00 PM CT
Cost : Complimentary
Credits : CPHIMS, CAHIMS
Speaker(s) : Lorren Pettit
Register