Relationship Networking: Building Personal Connections For Professional Results
Relationship Networking: Building Personal Connections For Professional Results
Relationship Networking: Building Personal Connections For Professional Results
Your registration gains you access to the entire collection.
What you'll learn
Have you ever had a conversation you wanted to follow up on but didn't? Do you find yourself wishing you had a reason to get in touch with a colleague, customer, or old acquaintance? Follow-up is the foundation for building a thriving network and business.
Often we are too busy to focus on building and nurturing our relationships. Some of us may find follow-up awkward, uncomfortable, or even unwanted. Thus we find it difficult to move from one conversation to the next, to build upon the initial contact and turn it into a real relationship.
And even if you do this with ease, there are a variety of powerful approaches for increasing your contact with and the value you provide to your network. During this webinar, The 11 Laws of Likability's author, Michelle Tillis Lederman will take you through tips and tactics that will help you convert your conversations into stronger and longer connections. At the end of the day it is the strength of your relationships that leads to your success.
What you will learn:
Move from first conversation to lasting connection
What to do before the first conversation ends
How to leverage technology and social media in simple ways to increase familiarity
Specific ways to increase your value to your network
How to ask for something to increase your results
Michelle Tillis Lederman
Executive Essentials
Founder and CEO
Bio info: Michelle Tillis Lederman CPA, MBA, PCC, named one of Forbes Top 25 Networking Experts, is the author of The 11 Laws of...
Michelle Tillis Lederman CPA, MBA, PCC, named one of Forbes Top 25 Networking Experts, is the author of The 11 Laws of Likability, Heroes Get Hired, and Nail The Interview - Land The Job. Michelle is the founder and CEO of Executive Essentials, a training company that provides customized communications and leadership coaching and training programs. Michelle believes real relationships lead to real results and specializes in teaching people how to communicate with confidence, clarity, and connection. Her clients include JPMorgan, Morgan Stanley, J&J, Deutsche Bank, GE, MetLife, Sony Music, Jazz at Lincoln Center, and Madison Square Garden. Michelle served as an Adjunct Professor at NYU, is on the faculty of the American Management Association and Rutgers Executive Education and the advisory board of Kean's Global Business School. Michelle's has appeared on NBC, CBS, Fox, Gayle King, NPR, and Martha Stewart Living. She has been featured in the NY Times, Wall Street Journal, MSNBC, Working Mother, Real Simple, US News & World Report, USA Today, AOL, Forbes, CNBC, and About.com among others. Michelle spent a decade in finance with positions in audit, M&A, financial consulting, VC, and hedge fund investing. She received her BS from Lehigh University, her MBA from Columbia Business School, and her coaching certification from iPec and holds the PCC certification from the International Coaching Federation. She served on the faculty at NYU's Stern School of Business, Rutgers Executive Education, the American Management Association and serves on the board for Kean University's Global Business School. Executive Essentials is a certified Women Business Enterprise.
View more
Details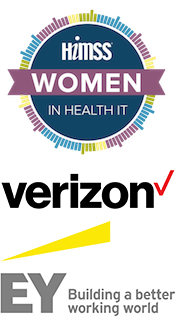 Event Type : Upcoming
Date : Nov 15, 2017 11:00 AM CT
Collection Cost : $0.00
Credits : CAHIMS, CPHIMS
Speaker(s) : Michelle Tillis Lederman
Register
Related content
This module introduces the Review Course format and provide...

Learn more

Collection Cost

$450.00 Non-member

$450.00 Member

This module introduces the Review Course format and provide...

Learn more

Collection Cost

$325.00 Non-member

$325.00 Member