Clinical Mobility Channel
Clinical Mobility Channel
Clinical Mobility Channel
Register
Your registration gains you access to the entire collection.
Welcome to the Clinical Mobility Channel, where the HIMSS Learning Center is providing in-depth presentations on the opportunities for health delivery organizations to improve patient care delivery and outcomes through the use of leading IT solutions at the point of care. These webinars will share some of the best practices currently deployed at healthcare systems who are committed to providing innovative IT resources designed to empower clinicians anywhere across the continuum of care.
The first presentation is from HIMSS Analytics researchers who share insights into how many healthcare systems are using mobile technologies in clinical settings and planning for the future.
CPHIMS, CAHIMS
Telehealth, Innovation, Analytics
Collection
Read More
The use of mobile technology within our daily lives has...
Learn more
Collection Cost
$0.00 Non-member
$0.00 Member
Details
Event Type : Collection
Cost : Complimentary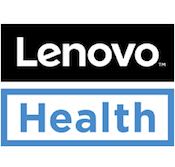 Register