Accelerating Health Systems' Digital Transformation: Why Digital Health Must Be the New Standard in a Post-COVID-19 World
Accelerating Health Systems' Digital Transformation: Why Digital Health Must Be the New Standard in a Post-COVID-19 World
Accelerating Health Systems' Digital Transformation: Why Digital Health Must Be the New Standard in a Post-COVID-19 World
What you'll learn
COVID-19 is profoundly and durably changing health systems around the world and pointing at the importance of accelerating their digital transformations. Digital health will play a more central and essential role in mitigating health systems' vulnerabilities, providing quality care in critical settings, and enabling a more precise and effective ecosystem response to future pandemics. As countries and health systems are evaluating their capabilities to generalize telehealth and global data collaborations, interoperability is a critical aspect in ensuring safe and meaningful access and use of health data.
How has COVID-19 transformed and accelerated the need for digital health, both for the current crisis and the future of healthcare?
How can digital health help to mitigate health system vulnerabilities, ensure quality, personalized care, and improve responses to future pandemics?
How can data governance in a post-COVID-19 world set the foundation for future health emergencies?
Highlighting the guidance from the WHO Global Strategy on Digital Health, leading global health and technology experts discuss the framework adjustments that will be needed to harness our digital capabilities and create data ecosystems that efficiently tackle future crises.
Learning Points:

Learn from renowned health and information technology leaders from around the world what role digital health is currently playing in their COVID-19 response and the implementations they are prioritizing
Discover how they are orchestrating an ecosystem response to the outbreak and organizing the collaboration of all stakeholders to save lives while protecting their health systems
Hear their views on what other investments in digital health will be needed to more efficiently predict, contain and manage future health crises
I understand that this webinar is only accessible to HIMSS members. If I am not a current HIMSS member, I agree to be enrolled as a complimentary HIMSS member as part of my registration for this webinar. Details about the complimentary HIMSS membership, the HIMSS Privacy Policy, and how to opt out of membership can be found on
himss.org
Details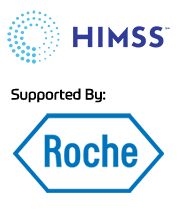 Event Type : On Demand
Date : May 19, 2020 10:00 AM CT
Cost : Complimentary
Credits : CPHIMS, CAHIMS
Speaker(s) : Bernardo Mariano, Jr., Pravene Nath, Benedict Tan, Hal Wolf, FHIMSS, Paivi Sillanaukee
Register
Related content
CPHIMS, CAHIMS

Innovation, Informatics

Read More

CPHIMS, CAHIMS

Innovation, Quality & Safety, Artificial Intelligence

Read More

We know, at this point, that AI tools are subject to bias....

Learn more

Cost

$0.00 Non-member

$0.00 Member

CPHIMS, CAHIMS

Innovation, Leadership

Read More

Get inspired by the recipients of the 2021 HIMSS's Most...

Learn more

Cost

$0.00 Non-member

$0.00 Member

CPHIMS, CAHIMS

Innovation, Interoperability, Leadership

Read More

The frustration and inefficiency of siloed, fragmented...

Learn more

Cost

$0.00 Non-member

$0.00 Member

CPHIMS, CAHIMS

Innovation, Precision Medicine, Artificial Intelligence

Read More

AI has been expected to transform how we deliver Healthcare...

Learn more

Cost

$0.00 Non-member

$0.00 Member

CPHIMS, CAHIMS

Innovation, Interoperability, EHR

Read More

Now more than ever healthcare organizations need to embrace...

Learn more

Cost

$0.00 Non-member

$0.00 Member