Advancing Nursing Informatics: From Learner to Leader
Advancing Nursing Informatics: From Learner to Leader
Advancing Nursing Informatics: From Learner to Leader
What you'll learn
Nursing informatics (NI) is the gateway between IT, patient care and the interprofessional clinical team. As a broad specialty ranging from NI specialists to chief nursing informatics officers (CNIOs), it is important that careers in this field are recognized and valued in all healthcare settings. Technology is constantly evolving, and these nursing professionals face health IT issues head-on to ensure that consumers and patients alike receive the highest quality care. In conjunction with National Nurses Week, this webinar focuses on the various roles of NI, the value of NI, and how you identify yourself as a nurse – whether you are new to NI or lead on an executive level. Influence, Inspire, Innovate.
Learning Objectives:
Recognize the value of nursing informatics and how to articulate and underscore the value.
Demonstrate how your identity as a nurse integrates into nursing informatics.
Examine the role of the CNIO and nurse informaticist and how to advance to these positions in healthcare organizations.
Details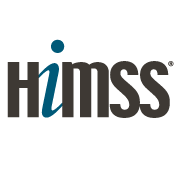 Event Type : On Demand
Date : May 10, 2018 12:00 PM CT
Cost : Complimentary
Credits : CPHIMS, CAHIMS
Speaker(s) : Bonne Farberow, Julie Bowen, Nancy Beale, MSN, RN-BC
Register
Related content
CPHIMS, CAHIMS

Career, COVID-19

Read More

Effective leadership has never been more important....

Learn more

Cost

$0.00 Non-member

$0.00 Member

CPHIMS, CAHIMS

Career, Informatics, Leadership

Collection

Read More

CPHIMS, CAHIMS

Career, COVID-19

Read More

CME, CNE, CPHIMS, CAHIMS, ABPM

Career

Collection

Read More

The development of innovative telehealth curriculum, across...

Learn more

Collection Cost

$199.00 Non-member

$0.00 Member

Patient Engagement, Career, Innovation

Collection

Read More

This paper highlights four essential practices to elevate...

Learn more

Collection Cost

$199.00 Non-member

$0.00 Member

Patient Engagement, Career

Collection

Read More

The caregivers experience impacts patient experience. When...

Learn more

Collection Cost

$199.00 Non-member

$0.00 Member