AI and Medical Imaging: Hype or Help?
AI and Medical Imaging: Hype or Help?
AI and Medical Imaging: Hype or Help?
What you'll learn
The role that Artificial Intelligence is starting to play in the analysis of medical images is transitioning from one of controversy and the threat of displacing radiologist's jobs to one of being a critical advance in helping them meet the demand for timely and accurate analysis of ever-more prevalent and complex imaging studies. This webinar will explore the advances, challenges, future, and most importantly, the implications and actions for healthcare stakeholders to consider when employing AI in medical research and clinical practice.
During this webinar, you'll learn:
What are the goals for the use of AI in imaging and who will benefit?
Where are we on the path of adoption and advancement, what are the challenges, and how are they being addressed?
Who are some of the major vendor market players and in what categories can they be placed (e.g., model builders, image storage, data curation, model validation, workflow integration)?
What will the future hold for AI in imaging and radiology - how can organizations prepare and take advantage of these advances?
Details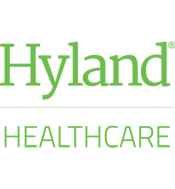 Event Type : On Demand
Date : Jan 17, 2019 01:00 PM CT
Cost : Complimentary
Credits : CPHIMS, CAHIMS
Speaker(s) : Brian Edwards, Hugh Harvey, Ken Kleinberg
Register
Related content
CPHIMS, CAHIMS

Analytics, Leadership, Finance

Read More

The COVID pandemic has had an ongoing impact on supply...

Learn more

Cost

$0.00 Non-member

$0.00 Member

CPHIMS, CAHIMS

Analytics, Artificial Intelligence

Read More

CPHIMS, CAHIMS

Analytics, Leadership

Read More

Supply chain has focused significantly on operational...

Learn more

Cost

$0.00 Non-member

$0.00 Member

CPHIMS, CAHIMS

Patient Engagement, Analytics, EHR

Read More

Real-time healthcare information can provide quick,...

Learn more

Cost

$0.00 Non-member

$0.00 Member

CPHIMS, CAHIMS

Interoperability, Analytics, EHR

Read More

At HIMSS, we constantly strive to push the healthcare...

Learn more

Cost

$0.00 Non-member

$0.00 Member

CPHIMS, CAHIMS

Interoperability, Analytics, Leadership

Read More

The clinically integrated supply chain has been recognized...

Learn more

Cost

$0.00 Non-member

$0.00 Member

CPHIMS, CAHIMS

Interoperability, Analytics, Leadership, Quality & Safety

Read More

This session will introduce and discuss the strategic...

Learn more

Cost

$0.00 Non-member

$0.00 Member