The Anatomy of a Ransomware Attack
The Anatomy of a Ransomware Attack
The Anatomy of a Ransomware Attack
What you'll learn
Ransomware attacks have grown exponentially over the past 12 months and will continue to increase at fast pace. Several industry analysts have stated that over 50% of businesses have experienced and reported an attack at varying levels. Today's attackers are better organized, well-funded and have a higher level of access to advance attack tools. One of the major keys to developing a strong security posture is to better understand the attacker's mode of operation. We will peel back the layers of an attack and detail the major components to help you better prioritize your security investment.
Learning Points: 
Understand the key components and plays utilized by an attacker
Prioritize your 7 must-have capabilities
How IT engineers have to think differently or be held accountable
Mike Flanagan
CIO/CTO
Pivot
Bio info: Mike Flanagan was recently named CTO for Computacenter-North America, previously known as Pivot Techology Services...
Mike Flanagan was recently named CTO for Computacenter-North America, previously known as Pivot Techology Services Corp. Mr. Flanagan is responsible for continually developing and launching industry-leadiing advanced services which position Pivot and Computacenter as leaders in the IT services industry. In 2018, Mike was named CIO/CTO of Pivot. Mike joined Pivot in 2016 as the Executive Vice President of Integrated IT Services Portfolio and Technology Solutions focused on developing end user managed services and managing Pivot's unified portfolio across 5 disciplines (end user, network, data center & cloud, collaboration and security).
Prior to joining Pivot, Mr. Flanagan spent over 20 years at CompuCom working in various Business Development, IT Operations, Professional Services and Integration Center Services roles. Most recently served as the VP of End User Managed Operatioiinis Services, Product Development, and Strategic Direction in CompuCom's largest business unit: End Uer Enablement. Mr. Flanagan was responsible for maintaining and growing CompuCom's $759 million EUE services portfolio, which was accomplished by developing and launchiinig new services and managing an industry-leading service delivery capability for End Poinit Operatoin Management services.
Prior to joining CompuCom, Mr. Flanagan spent 10 years in the Telco repair business at CTDI responsible for new product development and operational management for repair of central office and cellular-based equipment.
Mr. Flanagan also has participated in hundreds of strategic development and planning sessionos with industry analysts and key leaders fo large Fortune 1000 enterprise clients. Mr. Flanagan brings extensive enterprise experience in IT services development and service delivery management to the Pivot leadership team.
View more
Details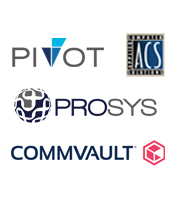 Event Type : On Demand
Date : Mar 30, 2021 01:00 PM CT
Cost : Complimentary
Credits : CPHIMS, CAHIMS
Speaker(s) : Mike Flanagan
Register
Related content
CPHIMS, CAHIMS

Interoperability, Privacy & Security

Read More

The COVID-19 public health emergency has shone a spotlight...

Learn more

Cost

$0.00 Non-member

$0.00 Member

As cloud technologies and digital transformation projects...

Learn more

Cost

$0.00 Non-member

$0.00 Member

CPHIMS, CAHIMS

Innovation, Leadership, Privacy & Security

Read More

CPHIMS, CAHIMS

Telehealth, Privacy & Security

Read More

CPHIMS, CAHIMS

Interoperability, Privacy & Security, COVID-19

Read More

Cybersecurity concerns have always been top of mind with...

Learn more

Cost

$0.00 Non-member

$0.00 Member

CPHIMS, CAHIMS

Innovation, Policy, Privacy & Security

Read More

In this discussion, we talk with Karen Silverman, HIMSS...

Learn more

Cost

$0.00 Non-member

$0.00 Member

Ransomware is back with a vengeance, organizations like...

Learn more

Cost

$0.00 Non-member

$0.00 Member