Build Meaningful Patient and Employee Journeys with Salesforce
Build Meaningful Patient and Employee Journeys with Salesforce
Build Meaningful Patient and Employee Journeys with Salesforce
What you'll learn
Healthcare consumers expect a faster, more connected experience at every touchpoint. Providing patient-centered care means engaging patients with a digital experience that proactively meets the needs and preferences of each individual. And these expectations don't just apply to patients, we have to engage the entire care ecosystem including providers, employees, and clinicians.
Hear from an industry trailblazer on how Salesforce enables their organization to deliver personalized experiences, all while gaining important insights that support population health management and value-based care initiatives.

Key takeaways:
Learn how service delivery systems enable providers to offer frictionless patient experiences for better outcomes

Explore how to strengthen engagement with providers using a unified CRM platform for improvements in physician referral management processes and reductions in leakage

Examine how to drive operational efficiencies, reduce waste, and create 360 degree patient views with a comprehensive digital transformation strategy


By registering for this webinar, you agree to have your contact information, including email, passed on to the sponsors of this webinar for the purpose of following up on your interests.


Details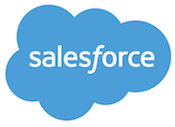 Event Type : On Demand
Date : Feb 27, 2020 01:00 PM CT
Cost : Complimentary
Credits : CPHIMS, CAHIMS
Speaker(s) : Erik Wagner, Mutaz Shegewi, Nicholas D'Addabbo
Register
Related content
CPHIMS, CAHIMS

Patient Engagement, Innovation, Security

Read More

The security perimeter of health care has never been more...

Learn more

Cost

$0.00 Non-member

$0.00 Member

CPHIMS, CAHIMS

Patient Engagement, EHR, Security

Read More

CPHIMS, CAHIMS

Patient Engagement, Innovation, Analytics, COVID-19

Read More

Join us on June 15th as our panel of experts discusses how...

Learn more

Cost

$0.00 Non-member

$0.00 Member

CPHIMS, CAHIMS

Patient Engagement, Telehealth, Security

Read More

Patient Engagement, Telehealth, Innovation

Read More

As a healthcare leader you strive to empower your care...

Learn more

Cost

$0.00 Non-member

$0.00 Member

Patient Engagement, Innovation, Analytics

Read More

Patient Engagement, Innovation

Read More

More than half of Americans are unable to navigate health...

Learn more

Cost

$0.00 Non-member

$0.00 Member

Patient Engagement, Innovation

Read More

CPHIMS, CAHIMS

Patient Engagement, Telehealth, Population Health

Read More