Building a Strategy to Optimize the Supply Chain
Building a Strategy to Optimize the Supply Chain
Building a Strategy to Optimize the Supply Chain
Your registration gains you access to the entire collection.
What you'll learn
As health systems incorporate data analytics into the decision making process, many are starting to look at how different areas of operations can be optimized with better insight from existing data.
Spectrum Health, an integrated health system in Michigan, has begun to apply analytics to the data it generates through its supply chain. This two-year-old project has begun to provide results leading to better decision-making and optimization of supply chain vendor relationships.
In this virtual briefing Kurt Knoth, VicePresident of Supply Chain at Spectrum Health, will share the journey that Spectrum Health is taking to improve its operations by applying an analytical approach to supply chain data. Kurt is the co-author of the HIMSS Book The Lean Eletronic Health Record: A Journey Toward Optimized Care.

During this webinar your will learn:
Understand the value of analyzing data to optimize the supply chain
Improve supply chain performance through the use of analytics
Kurt Knoth
Vice President, System Supply Chain
Spectrum Health
Details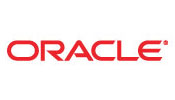 Event Type : On Demand
Date : Mar 13, 2018 12:00 PM CT
Collection Cost : Complimentary
Credits : CPHIMS, CAHIMS
Speaker(s) : Kurt Knoth
Register