Career Math: How Mentorship Plus Networking Plus Visibility Equals Career Growth for Senior Women in Healthcare
Career Math: How Mentorship Plus Networking Plus Visibility Equals Career Growth for Senior Women in Healthcare
Career Math: How Mentorship Plus Networking Plus Visibility Equals Career Growth for Senior Women in Healthcare
Your registration gains you access to the entire collection.
What you'll learn
At the senior level, female executives may already have a mentor or mentors in place and feel their existing mentor is effective for them. Or maybe they think their time is better spent working on the business than investing in building a strong network, or speaking at industry conferences and events. But in reality, not investing in mentorship, networking and visibility can be limiting for career opportunities.

Lisa Suennen, co-founder of CSweetener, a not-for-profit dedicated to propelling senior women in healthcare forward and into the C-Suite, explores how Mentorship, Networking, and Visibility not only brings new and different perspectives and fresh thinking, it creates value and strengthens one's personal brand, and also opens the door for new opportunities.
Lisa Suennen
Co-Founder
CSweetener
Bio info: Lisa Suennen has spent 30 years in healthcare as entrepreneur, advisor and venture capitalist. Today she leads...
Lisa Suennen has spent 30 years in healthcare as entrepreneur, advisor and venture capitalist. Today she leads Manatt Phelps & Phillips digital and technology businesses and the firm's venture capital fund. Her role spans technology across all sectors, although she also works closely with Manatt Health, engaging with payers, health systems and companies to provide strategic advice on innovation, digital strategy and growth.
Additionally, Lisa is co-founder of CSweetener, which matches women in and nearing the healthcare C-Suite with mentors. Lisa is also on faculty at the UC Berkeley Haas School of Business where she teaches the annual class on healthcare venture capital.
Lisa spent the last 20 years in venture capital, most recently leading the healthcare fund at GE Ventures and previously as a partner with Psilos Group. Prior to that, she was part of the leadership team that built Merit Behavioral Care, an $800mm behavioral healthcare company, through its successful IPO and exit. She previously worked in product management and marketing roles in the technology field.
Lisa serves on several private company boards and chairs the advisory board of the NASA -funded Translational Research Institute for Space Health. She is a Fellow of the inaugural class of the Aspen Institute's Health Innovators Fellowship.
View more
Details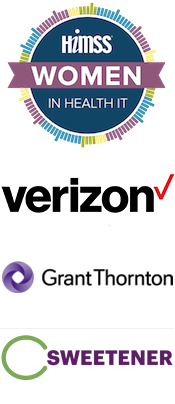 Event Type : On Demand
Date : Jan 31, 2019 01:00 PM CT
Collection Cost : Complimentary
Credits : CPHIMS, CAHIMS
Speaker(s) : Lisa Suennen
Register
Related content
CPHIMS, CAHIMS

Career, Informatics, Leadership

Collection

Read More

CPHIMS, CAHIMS

Patient Engagement, Policy, Population Health

Collection

Read More

In recognition of National Hispanic Heritage Month, this...

Learn more

Collection Cost

$0.00 Non-member

$0.00 Member

Get inspired by the recipients of the HIMSS's Most...

Learn more

Collection Cost

$0.00 Non-member

$0.00 Member

As patients and healthcare consumers, women are...

Learn more

Collection Cost

$0.00 Non-member

$0.00 Member

Learn how to facilitate the creation of a mentor program at...

Learn more

Collection Cost

$0.00 Non-member

$0.00 Member

Female leaders in health IT represent only 30% of senior...

Learn more

Collection Cost

$0.00 Non-member

$0.00 Member

CPHIMS, CAHIMS

Career, Innovation

Collection

Read More

Get inspired by the recipients of the HIMSS's Most...

Learn more

Collection Cost

$0.00 Non-member

$0.00 Member