Cloud, Cognitive Agent Technology and Healthcare
Cloud, Cognitive Agent Technology and Healthcare
Cloud, Cognitive Agent Technology and Healthcare
What you'll learn
Access this On-Demand webinar, as health and AWS technology experts explore the growing presence of cognitive agents (bots) in the healthcare setting.
You'll hear panel insights related to:
How a healthcare setting differs for use of virtual assistants or bots
Cloud computing and the relationship with healthcare
The underlying needs of natural language processing and voice to text
Key challenges as the vision unfolds
Healthcare providers are assessing the challenges and benefits posed by advances in cognitive technologies, machine learning, and artificial intelligence. The Health industry is quickly leveraging these cutting-edge advances, especially in the areas of research, diagnostics, treatment, and patient outcomes. How far – and how fast - have we already progressed up the curve toward general adoption?
Details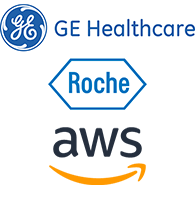 Event Type : On Demand
Date : Nov 18, 2020 10:00 AM CT
Cost : Complimentary
Credits : CPHIMS, CAHIMS
Speaker(s) : Gary Nicolas, Michael Hogarth, MD, Ruth Bergman, Shez Partovi, MD
Register