Creating Clinical Value: 4 Steps to Drive Change and Improve Care
Creating Clinical Value: 4 Steps to Drive Change and Improve Care
Creating Clinical Value: 4 Steps to Drive Change and Improve Care
What you'll learn
Over the last 10-15 years hospitals and health systems have spent millions of dollars to implement EHR systems. Yet, despite the investment in technologies promising bottom line improvements and greater efficiencies, many organizations have not seen their cost of care decrease or efficiency improve. Unfortunately, believing a new system or technology will resolve existing problems an organization is experiencing is a common misconception. While a new system may solve some problems, it cannot fix existing organizational and operational issues.
During this webinar, you'll learn:
How to move beyond the initial benefits achieved with EHRs 
Keys to improving care and enhancing patient satisfaction 
The benefits of a good governance structure
Donna Morrow, RN
Director, Clinical Service Line
Leidos Health
Bio info: Donna Morrow brings 20 years of experience in the healthcare clinical and IT space. She started her career as a...
Donna Morrow brings 20 years of experience in the healthcare clinical and IT space. She started her career as a staff and charge nurse in fast-paced, high volume labor & delivery units, working for some of the largest IDN's in the US. . After many years in nursing, she turned her focus to clinical applications and the impact to the overall clinical workflow. Donna led the teams responsible for the design, deployment, change management and support of multiple application systems, across all clinical service lines
Donna's passion for care delivery and the desire to effectively pair it with technology design, adoption and change management brought her to the vendor side with AirStrip Technologies in 2007, where she served in a senior leadership role over all client facing operations. At AirStrip, Donna's role included directing client engagement, technical and installation engineering teams, and establishing a repeatable processes across operations by linking people, process and technology.
In 2014, Donna moved back in the hospital with Houston Methodist as member of the Physician Initiatives leadership team, where she managed the core ambulatory enterprise applications, including their current EMR, and the collaborative planning, design, migration and transition to EpicCare Ambulatory EMR.
As an experienced technology leader and clinician, Donna brings passion to healthcare technology. By focusing on improving patient and clinician satisfaction and patient outcomes, change management and adoption through deep engagement methodology. Through all of Donna's previous experiences in healthcare, she has excelled in building relationships across departments to optimize the deployment of technology and to drive safer, more efficient care and ultimately to transform the experience for the patient.
As a passionate clinician and senior technology leader on both the hospital and vendor sides, Donna brings experience across all disciplines and service lines, while also engaging with peers and participating throughout the industry as a thought leader to drive operational and clinical transformation. Donna was named M2M Woman of the Year by Connected World Magazine in 2014. This is a testament to her impact in the healthcare space, as this was a nomination by clients and peers.
View more
Details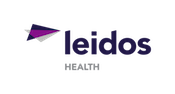 Event Type : On Demand
Date : Apr 26, 2018 12:00 PM CT
Cost : Complimentary
Credits : CPHIMS, CAHIMS
Speaker(s) : Donna Morrow, RN
Register
Related content
CPHIMS, CAHIMS

Informatics, EHR

Read More

CPHIMS, CAHIMS

Interoperability, EHR, Security

Read More

With new software vulnerabilities being discovered every...

Learn more

Cost

$0.00 Non-member

$0.00 Member