Creating a Patient-Focused Healthcare Revenue Cycle
Creating a Patient-Focused Healthcare Revenue Cycle
Creating a Patient-Focused Healthcare Revenue Cycle
What you'll learn
As patient financial responsibility rises and technology puts healthcare information in patients' hands, healthcare is becoming much more consumer-focused. Extending a patient-focused strategy to the healthcare revenue cycle is key to boosting the bottom line, retaining and attracting patients, collecting patient financial responsibility, and improving patient satisfaction. To those ends, digitizing financial and billing documents helps healthcare organizations allocate funds faster and makes completing payment processes less strenuous for patients.
In this webinar, experts will expose the manual, legacy processes in patient registration, scheduling, billing, and collections to respond to healthcare consumerism and implement a paperless healthcare environment.
Join us to discuss how to:
Develop a patient-focused business strategy
Improve patient collections
Digitize patient registration and scheduling
Improve the revenue cycle in a paperless environment
Prevent billing and collection pain points through automation
Michael Rawdan
Senior Director of Revenue Cycle & Patient Experience
St. Luke's Health System
Bio info: Michel Rawdan is the senior director of revenue cycle and patient experience at St. Luke's Health System, the...
Michel Rawdan is the senior director of revenue cycle and patient experience at St. Luke's Health System, the largest healthcare provider in Idaho. In this position, he is responsible for account management and redefining the patient financial experience.
Over his career, Michael has been responsible for leading a cross functional teams in a variety of industries and modalities.
At St. Luke's he is responsible for establishing and managing the patient financial experience and focusing on end-to-end revenue cycle operations support for a $3 billion organization.
This includes managing daily operations within patient financial services and all operational support functions associated with revenue cycle management.
At St. Luke's, he's developed strategy related to patient financial clearance, benefit-finding functions, installed a dynamic digital platform to manage patient obligations, and integrated paper statement designs. These efforts have led to 123% improvements in patient cash with a 41% decrease in uncompensated expenses.
View more
Details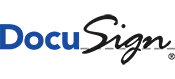 Event Type : On Demand
Date : Dec 05, 2018 01:00 PM CT
Cost : Complimentary
Credits : CPHIMS, CAHIMS
Speaker(s) : Michael Rawdan
Register