Cybersecurity Risk Management During a Pandemic: CISOs Share Best Practices and Lessons Learned
Cybersecurity Risk Management During a Pandemic: CISOs Share Best Practices and Lessons Learned
Cybersecurity Risk Management During a Pandemic: CISOs Share Best Practices and Lessons Learned
What you'll learn
COVID-19 has turned healthcare cybersecurity on its head. Since March 2020, security leaders at health systems, hospitals, physician practices and other provider organizations have grappled with the fast-moving demands of the pandemic. In a matter of days, healthcare organizations began sending legions of employees home to work remotely—leveraging technology and innovation to rapidly expand the use of telemedicine and video-conferencing platforms. 
Now, not only do healthcare security leaders have to maintain their daily, on-going duties, but they are forced to protect rapidly expanding infrastructures from more exploitative cyber threats and phishing attacks than ever before. 
In this special HIMSS webinar, two respected healthcare security leaders describe ongoing cybersecurity threats from the COVID-19 frontlines, how they've addressed security challenges thrust upon them and how the pandemic has accelerated a healthcare cybersecurity revolution with the increasingly "new normal" remote workforce.
Key discussion points and takeaways
: 
Cybersecurity innovation for enabling remote work
Protecting expanded attack surface: technology and workforce
Thwarting COVID-19 themed phishing attacks
Securely rolling out new telehealth efforts
Remaining nimble and accommodating the needs of clinical staff on the front lines
Preparing for the next pandemic: best practices and lessons learned
Moderator:
Mike Miliard, Executive Editor, Healthcare IT News
Details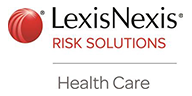 Event Type : On Demand
Date : Aug 25, 2020 11:00 AM CT
Cost : Complimentary
Credits : CPHIMS, CAHIMS
Speaker(s) : Karl West, Lee Kim, Mike Miliard
Register
Related content
CPHIMS, CAHIMS

Telehealth, Security, COVID-19

Read More

Telemedicine is here to stay, even in a post-COVID world....

Learn more

Cost

$0.00 Non-member

$0.00 Member

CPHIMS, CAHIMS

Leadership, Security, COVID-19

Read More

Healthcare leaders talked about digital transformation for...

Learn more

Cost

$0.00 Non-member

$0.00 Member

CPHIMS, CAHIMS

Patient Engagement, Interoperability, Security

Read More

How can healthcare providers and payers turn a compliance...

Learn more

Cost

$0.00 Non-member

$0.00 Member

CPHIMS, CAHIMS

Innovation, Quality & Safety, Security

Read More

The security of PHI and other critical data is a key...

Learn more

Cost

$0.00 Non-member

$0.00 Member

CPHIMS, CAHIMS

Interoperability, EHR, Security

Read More

As remote working continues during the COVID-19 pandemic,...

Learn more

Cost

$0.00 Non-member

$0.00 Member

Interoperability, Security

Collection

Read More