Edge Computing in Healthcare: Moving from the Center to the Edge
Edge Computing in Healthcare: Moving from the Center to the Edge
Edge Computing in Healthcare: Moving from the Center to the Edge
Your registration gains you access to the entire collection.
What you'll learn
By placing compute resources closer to the growing number of data collection points, edge computing is already being leveraged by some trailblazing organizations to deliver new diagnostic and operational capabilities that lower costs and enhance patient satisfaction. Nowhere is this proximity more important than when working with the emerging technologies of artificial intelligence (AI), machine learning (ML) and deep learning (DL). And while the awareness and benefits of these solutions is growing, to many, designing and implementing them remains daunting and aspirational.
In this second of two webinars, our expert panel will discuss using these technologies to enhance operational efficiency and diagnostic capabilities. The panel comprises Parsa Mirhaji, M.D., Ph.D., Research Associate Professor, Department of Systems & Computational Biology and the Director, Clinical Research Informatics at Einstein and Montefiore Medical Center, John Paganini, CEO, IoT Directions, along with Prashant Shah, Director of Engineering for Health and Live Sciences, AI Group at Intel, who rely on edge computing capabilities to improve workflow and provide critical detection assistance to care teams. As these types of applications become increasingly prevalent, an edge computing layer in your compute strategy can provide a path to faster insights and better patient care.
During this webinar, our expert panel will provide insights around:
Integrating AI-driven capabilities into today's hospital infrastructure via edge computing;
How edge computing reduces latency, particularly with medical devices, enabling new possibilities and benefits for providers;
What future applications and services will require from hospital infrastructure.
Details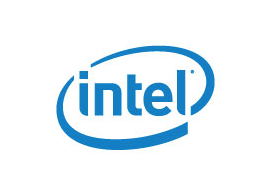 Event Type : On Demand
Date : Apr 25, 2019 01:00 PM CT
Collection Cost : $0.00
Credits : CAHIMS, CPHIMS
Speaker(s) : Parsa Mirhaji, John Paganini, Prashant Shah, Michelle Phillips, Vince Thomas
Register
Related content
CAHIMS, CPHIMS

Edge Computing

Collection

Read More

CAHIMS, CPHIMS

Artificial Intelligence, Leadership

Collection

Read More

Explosive growth in the volume and complexity of health...

Learn more

Collection Cost

$0.00 Non-member

$0.00 Member