Edge Computing in Healthcare: Moving from the Center to the Edge
Edge Computing in Healthcare: Moving from the Center to the Edge
Edge Computing in Healthcare: Moving from the Center to the Edge
Your registration gains you access to the entire collection.
What you'll learn
By placing compute resources closer to the growing number of data collection points, edge computing is already being leveraged by some trailblazing organizations to deliver new diagnostic and operational capabilities that lower costs and enhance patient satisfaction. Nowhere is this proximity more important than when working with the emerging technologies of artificial intelligence (AI), machine learning (ML) and deep learning (DL). And while the awareness and benefits of these solutions is growing, to many, designing and implementing them remains daunting and aspirational.
In this second of two webinars, our expert panel will discuss using these technologies to enhance operational efficiency and diagnostic capabilities. The panel comprises Parsa Mirhaji, M.D., Ph.D., Research Associate Professor, Department of Systems & Computational Biology and the Director, Clinical Research Informatics at Einstein and Montefiore Medical Center, John Paganini, CEO, IoT Directions, along with Prashant Shah, Director of Engineering for Health and Live Sciences, AI Group at Intel, who rely on edge computing capabilities to improve workflow and provide critical detection assistance to care teams. As these types of applications become increasingly prevalent, an edge computing layer in your compute strategy can provide a path to faster insights and better patient care.
During this webinar, our expert panel will provide insights around:
Integrating AI-driven capabilities into today's hospital infrastructure via edge computing;
How edge computing reduces latency, particularly with medical devices, enabling new possibilities and benefits for providers;
What future applications and services will require from hospital infrastructure.
Parsa Mirhaji
Director, Clinical Research & Informatics
Einstein and Montefiore Medical Center
Bio info: Dr. Parsa Mirhaji MD. PhD. is an associate professor of Systems and Computational Biology and the director of...
Dr. Parsa Mirhaji MD. PhD. is an associate professor of Systems and Computational Biology and the director of Clinical Research Informatics at the Albert Einstein College of Medicine and Montefiore Medical Center-Institute for Clinical Translational Research. Formerly, he was the director of the Center for Biosecurity and Public Health Informatics Research at the University of Texas at Houston where he developed clinical text understanding, semantic information integration technologies, and EMR interoperability solutions, for public health and disaster preparedness.
Dr. Mirhaji has been a member of W3C working groups for application of Semantic Technologies in Healthcare and Life Sciences, and organizer and committee member for several national and international conferences on Bio-Ontologies and Semantic Technologies, an acting committee member on the Texas Hospital Preparedness Program at the Texas State Department of Health Services and the Texas Institute for Health Policy Research, and a member of the Health Information Technology Advisory Commission for the Texas State Department of Health Services.
Dr. Mirhaji is an inventor with several patents and public disclosures covering applications of semantic technologies, information integration, biomedical vocabularies and taxonomy services, clinical text understanding and natural language processing, electronic data capture, and knowledge-based information retrieval from biomedical and clinical repositories.
View more
John Paganini
President
Paguar Informatics, Inc
Bio info: John has over 40 years of startups, IT and healthcare information systems experience, respected authority in...
John has over 40 years of startups, IT and healthcare information systems experience, respected authority in healthcare informatics and industry spokesperson.
He is the founder of IoT Directions, which is focused on consulting services, systems design and implementation on the Internet of Things and Blockchain. John is also President of Paguar Informatics Inc., a healthcare IT consulting firm focused on innovation and business development.
John is CEO and Co-Founder at DinkerBop which offers a simple radio for people living with dementia as well as the co-founder of RIS Logic, Inc., a division of Merge Healthcare recently acquired by IBM.
John previously managed operation and logistics at the HIMSS Innovation Center in the Global Center for Health Innovation in Cleveland.
View more
Prashant Shah
Director
Intel
Bio info: Prashant Shah, is the Director of Artificial Intelligence for Health and Life Sciences (HLS) at Intel Corporation....
Prashant Shah, is the Director of Artificial Intelligence for Health and Life Sciences (HLS) at Intel Corporation. He leads Intel's efforts to develop IoT, datacenter and cloud artificial intelligence platforms with focus on medical imaging, electronic health records, genomics, and drug discovery. These AI platforms have been widely adopted not only for HLS, but also by other industries.
For over 16 years, Prashant has played a transformational role in developing technologies for precision medicine. Over the course of his career, he has built interoperability solutions required for data liquidity, and developed AI platforms to analyze the unlocked data. One ground-breaking project jointly developed between Intel and a leading Academic Medical Center was a complete end-end solution for gathering data from wearable devices. It consisted of integrating multiple electronic health records, personal health records, remote health monitoring systems, and an AI platform for analyzing the acquired datasets. This solution was used by Oregon Health and Science University for a cardiovascular study.
Prashant has advised national initiatives on healthcare data standardization and interoperability in the US, Europe, and emerging economies through the WHO. Prashant also developed an architecture based on national interoperability networks for Intel's employer-sponsored ACO operating in Oregon, California and Arizona, enabling timely exchange of patient records between on-campus clinics and regional health systems. This pioneering work resulted in significant improvement in outcomes at reduced costs, and has been featured in multiple publications.
Prashant is widely recognized as a global leader in healthcare innovation with specific expertise in AI applications for precision medicine. He routinely posts blogs and articles on the topic.
Prashant has a bachelor's degree in Biomedical Engineering and a master's degree in Computer Science.
View more
Michelle Phillips
Operations Manager
Intel
Vince Thomas
Provocateur in Chief
Kurvbal Konsulting
Details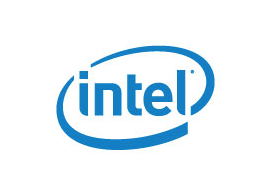 Event Type : On Demand
Date : Apr 25, 2019 01:00 PM CT
Collection Cost : Complimentary
Credits : CAHIMS, CPHIMS
Speaker(s) : Parsa Mirhaji, John Paganini, Prashant Shah, Michelle Phillips, Vince Thomas
Register
Related content
CAHIMS, CPHIMS

Artificial Intelligence, Leadership

Collection

Read More

Explosive growth in the volume and complexity of health...

Learn more

Collection Cost

$0.00 Non-member

$0.00 Member

CAHIMS, CPHIMS

Edge Computing

Collection

Read More