EMRAM Criteria is Changing in 2018: Know the Facts
EMRAM Criteria is Changing in 2018: Know the Facts
EMRAM Criteria is Changing in 2018: Know the Facts
What you'll learn
The HIMSS Analytics EMR Adoption Model (EMRAM) is a progressively sophisticated roadmap that enables quality, safety, and operational efficiency for healthcare providers. As of January 1, 2018 there will be updated criteria for achieving EMRAM certification. 
The new EMRAM criteria brings a first-time focus on privacy and security, and moves the PACS and digital imaging requirement from Stage 5 down to Stage 1. The new security requirements begin in Stage 2, with a look at data center security, end-user training, encryption and disposal policies as well as antivirus, anti-malware and firewall programs.
Explore the EMRAM criteria in depth in this webinar. HIMSS Analytics' own Philip Bradley, Regional Director North America, Healthcare Advisory Services Group, will provide specific details on the updates required by healthcare providers to achieve EMRAM Stage 7 starting in January 2018.
Details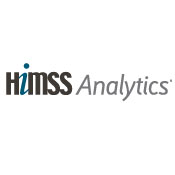 Event Type : On Demand
Date : Nov 08, 2017 08:37 AM CT
Cost : Complimentary
Credits : CPHIMS, CAHIMS
Speaker(s) : Philip Bradley
Register