Evolving Health Information Exchanges Value Proposition: Building a High-Performance, Population Health Infrastructure
Evolving Health Information Exchanges Value Proposition: Building a High-Performance, Population Health Infrastructure
Evolving Health Information Exchanges Value Proposition: Building a High-Performance, Population Health Infrastructure
Your registration gains you access to the entire collection.
What you'll learn
Health Information Exchange (HIE) is one of the most complex data systems in health care. Most HIEs are working to meet the challenge of streamlining data to create insights and support various stakeholders in their community around population health initiatives.
Join speakers Jaime Bland, CEO of the Nebraska Health Information Initiative (NEHII), one of the most advanced HIEs with a bold vision around HIE as the enabler of population health through aligning HIE data to value based care, alternative payment models and population health, and Vineeth Yeddula, CEO of KPI Ninja, who has enabled NEHII to operationalize this vision by collaborating with NEHII and leveraging advanced technology. During this session, you will learn how using advanced analytics is revolutionizing this space by delivering insights in easing the burden for payors and providers as well as accelerating the improvement of outcomes. You'll discover the unique approach to leverage existing data sources, designing a population health analytics infrastructure and improving clinical outcomes that are aligned to value-based financial reimbursement. 
Learning Objectives
: 
Describe how health information exchange population health analytics support health care delivery and payment reform initiatives
Identify the strategies used to create a health information exchange population health infrastructure 
List three real-world results that have resulted from this work
Jaime Bland, CPHIMS, PMP, RN
Chief Executive Officer
Nebraska Health Information Initiative
Details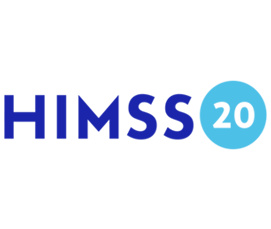 Event Type : On Demand
Date : Jun 09, 2020 12:00 AM CT
Collection Cost : $199.00
Credits : CME, CNE, CPHIMS, CAHIMS
Conference Session Number : 2020-INT2
Speaker(s) : Jaime Bland, CPHIMS, PMP, RN, Vineeth Yeddula
Register