HCM for the Modern Workforce: Becoming the Employer of Choice
HCM for the Modern Workforce: Becoming the Employer of Choice
HCM for the Modern Workforce: Becoming the Employer of Choice
Your registration gains you access to the entire collection.
What you'll learn
This webinar discusses how employee-engagement strategies can improve employee commitment. The shortage of talent in healthcare is real. Competing for talent requires the development of a comprehensive strategy. Organizational culture is key to both attracting and retaining high quality employees. It's important that organizations curate an employee experience that drives a culture where employees want to work and, more importantly, want to stay.

View this webinar, presented by Kronos HCM Strategic Advisors Chas Fields and Teresa Smith, to learn more about how to use HCM technology to attract and retain talent and improve employee commitment.

Chas Fields
HCM Strategic Advisor
Kronos
Teresa Smith
HCM Strategic Advisor
Kronos
Details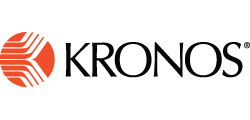 Event Type : On Demand
Date : Apr 17, 2020 12:00 AM CT
Collection Cost : $199.00
Conference Session Number : 2020-
Speaker(s) : Chas Fields, Teresa Smith
Register