The HIMSS 2018 Cybersecurity Update
The HIMSS 2018 Cybersecurity Update
The HIMSS 2018 Cybersecurity Update
What you'll learn
Join HIMSS leaders as they preview preliminary insights from the recently completed HIMSS 2018 Cybersecurity survey and share updates on various HIMSS Cybersecurity activities.
Tune in as we: 
Detail the top three information security priorities of healthcare organizations
Describe the resource investments healthcare organizations are making in support of their information security practices
Identify the various Cybersecurity activities HIMSS18 attendees should explore during the upcoming conference
Lorren Pettit
Vice President, HIS and Research
HIMSS North America
Bio info: Lorren Pettit, MS MBA is Vice President, HIS and Research for HIMSS, a global, cause-based, not-for-profit...
Lorren Pettit, MS MBA is Vice President, HIS and Research for HIMSS, a global, cause-based, not-for-profit organization focused on better health through information technology (IT). HIMSS leads efforts to optimize health engagements and care outcomes using information technology.
In this role, Pettit oversees HIMSS' thought leadership research efforts as well as responsibilities for HIMSS' expanse into select emerging health IT markets including Long-Term/Post-Acute (LTPAC) and Behavioral Health, Connected Health, and Canada.
Before joining HIMSS in 2011, Lorren served as Managing Consultant with Press Ganey Associates, Inc. while working with hospital executives throughout Canada and the United States, driving efforts to improve relationships between administrators and physicians/employees. Pettit has been a healthcare strategist for over 20 years, with experience in healthcare operations and corporate planning. He has held strategic planning roles in various acute and non-acute healthcare settings, as well as within the hospital group purchasing and hospital services industries.
A native of Canada, Petit completed his undergraduate studies at the University of Winnipeg in Manitoba, Canada, before completing a Master of Science in Gerontology from Baylor University, in Waco, Texas and a Masters of Business Administration from the University of Dallas, Texas. He currently serves on the faculty of Indiana University, teaching Medical Sociology and Gerontology, and resides in the Nashville, TN area with his wife and two children.
View more
Rod Piechowski
Senior Director
HIMSS
Bio info: Rod Piechowski, MA, is Senior Director, Health Information Systems at HIMSS where he serves as the senior staff...
Rod Piechowski, MA, is Senior Director, Health Information Systems at HIMSS where he serves as the senior staff liaison to several HIMSS Committees and Communities including Privacy and Security, User Experience, and Innovation.
Rod is a primary strategist and developer of the HIMSS HIT Value STEPS framework, which offers a universal taxonomy for types of value and their optimization using information technology. The STEPS framework is part of a larger collection of resources around value known as the HIMSS Value Suite, as well as a growing database of tangible examples demonstrating the value of health information technology around the world.
At HIMSS, Rod is also the producer and host of two HIMSS podcasts. "STEPS to Value" features interviews with people making a difference in the transition from technology implementation to optimized value. "Code Red" features interviews with thought leaders in the world of information security and healthcare.
Prior to joining HIMSS, Rod was Senior Associate Director, Policy, at the American Hospital Association. He has also served as Vice President, Technology Leadership at the National Alliance for Health Information Technology. His work background also includes experience in broadcasting as on-air talent; publishing in an editorial director role; and executive search in an application development and database administration role.
He holds an MA in Bioethics and Health Policy from Loyola University's Neiswanger Institute for Bioethics, concentrating on organizational ethics and the intersection of emerging technologies. He also holds a BS in English Literature from Northern Michigan University. Rod currently attends University of Denver working toward an MS in Information Security. Rod is based in the HIMSS Chicago office.
View more
Details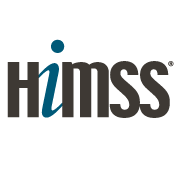 Event Type : Upcoming
Date : Feb 14, 2018 01:00 PM CT
Cost : Complimentary
Credits : CPHIMS, CAHIMS
Speaker(s) : Lorren Pettit, Rod Piechowski
Register
Related content
To accomplish an organization's mission, visionary...

Learn more

Collection Cost

$0.00 Non-member

$0.00 Member

Achieving organizational effectiveness is a journey that...

Learn more

Collection Cost

$0.00 Non-member

$0.00 Member

Balancing the many regulatory and administrative demands of...

Learn more

Collection Cost

$0.00 Non-member

$0.00 Member

This module will focus on how to engage the end-users and...

Learn more

Collection Cost

$299.00 Non-member

$239.00 Member

Clinical Decision Support is a key component of meaningful...

Learn more

Collection Cost

$49.00 Non-member

$49.00 Member

Demand of Healthcare IT resources is at an unprecedented...

Learn more

Collection Cost

$149.00 Non-member

$149.00 Member

Organizations need to build the their informatics workforce...

Learn more

Collection Cost

$149.00 Non-member

$149.00 Member

This session will discuss a unique crowdsourcing approach...

Learn more

Collection Cost

$149.00 Non-member

$149.00 Member

Enterprise Architecture is a discipline that enables the...

Learn more

Collection Cost

$149.00 Non-member

$149.00 Member

Based on in-depth research with CIOs, CMOs, CMIOs, and...

Learn more

Collection Cost

$149.00 Non-member

$149.00 Member

This session distills research from multiple organizations...

Learn more

Collection Cost

$149.00 Non-member

$149.00 Member

Rural healthcare providers have limited resources and...

Learn more

Collection Cost

$149.00 Non-member

$149.00 Member

Join the National Coordinator for Health IT and federal and...

Learn more

Collection Cost

$149.00 Non-member

$149.00 Member

Explore the road that the Texas TIGERs have paved with...

Learn more

Collection Cost

$149.00 Non-member

$149.00 Member

The introduction in 2012 of the UAE Ministry of Health EMR...

Learn more

Collection Cost

$149.00 Non-member

$149.00 Member

Much press has been devoted to workforce changes coming...

Learn more

Collection Cost

$149.00 Non-member

$149.00 Member

Data governance is a new discipline to healthcare providers...

Learn more

Collection Cost

$149.00 Non-member

$149.00 Member

Information Governance (IG) is an imperative for...

Learn more

Collection Cost

$149.00 Non-member

$149.00 Member

This session will discuss the current roadmap and goals for...

Learn more

Collection Cost

$149.00 Non-member

$149.00 Member

Thousands of EHR implementations report that data errors...

Learn more

Collection Cost

$149.00 Non-member

$149.00 Member

There is no doubt that health information technology is a...

Learn more

Collection Cost

$149.00 Non-member

$149.00 Member

CPHIMS, CAHIMS

Leadership, Policy

Collection

Read More

Join this panel of sitting state legislators as they...

Learn more

Collection Cost

$149.00 Non-member

$149.00 Member

Implementing a new system or process cannot be successful...

Learn more

Collection Cost

$299.00 Non-member

$239.00 Member

The field of mHealth is growing exponentially, including...

Learn more

Collection Cost

$149.00 Non-member

$149.00 Member

Learn more

Collection Cost

$149.00 Non-member

$149.00 Member

CME, CNE, PDU, CPHIMS, CAHIMS

Leadership

Collection

Read More

Healthcare organizations, in optimizing and transforming...

Learn more

Collection Cost

$249.00 Non-member

$249.00 Member

Across the healthcare setting, the function of informatics...

Learn more

Collection Cost

$249.00 Non-member

$249.00 Member

CME, CNE, CPHIMS, CAHIMS

Career, Leadership, Population Health

Collection

Read More

Learn how Children's National Health System, a premier...

Learn more

Collection Cost

$249.00 Non-member

$249.00 Member

This presentation will focus on the organizational journey...

Learn more

Collection Cost

$249.00 Non-member

$249.00 Member

In this session, the developers of the HIMSS Health IT...

Learn more

Collection Cost

$249.00 Non-member

$249.00 Member

Learn how HIMSS Davies Award Winner University of Missouri...

Learn more

Collection Cost

$249.00 Non-member

$249.00 Member

Getting key leaders across the business to agree on how to...

Learn more

Collection Cost

$249.00 Non-member

$249.00 Member

CME, CNE, LLSA, CPHIMS, CAHIMS

Leadership, EHR

Collection

Read More

Many organizations are choosing to replace their electronic...

Learn more

Collection Cost

$249.00 Non-member

$249.00 Member

As healthcare systems move to fee-for-value, these...

Learn more

Collection Cost

$249.00 Non-member

$249.00 Member

Forward-thinking IT leaders are transforming their PMOs...

Learn more

Collection Cost

$249.00 Non-member

$249.00 Member

New ideas in healthcare are driving novel technologies and...

Learn more

Collection Cost

$249.00 Non-member

$249.00 Member

This session describes a value-based approach to...

Learn more

Collection Cost

$249.00 Non-member

$249.00 Member

Information Governance efforts in healthcare have taken a...

Learn more

Collection Cost

$249.00 Non-member

$249.00 Member

Change management is a structured process built around the...

Learn more

Collection Cost

$249.00 Non-member

$249.00 Member

Join the National Coordinator for Health IT for a...

Learn more

Collection Cost

$249.00 Non-member

$249.00 Member

Advocate Health Care began its IT portfolio management...

Learn more

Collection Cost

$249.00 Non-member

$249.00 Member

CME, CPHIMS, CAHIMS

Leadership

Collection

Read More

Speakers will discuss VA's initiatives and plans for...

Learn more

Collection Cost

$249.00 Non-member

$249.00 Member

The maturation of true data governance in a healthcare...

Learn more

Collection Cost

$249.00 Non-member

$249.00 Member

As a cause-based non-profit, HIMSS provides thought...

Learn more

Collection Cost

$249.00 Non-member

$249.00 Member

Litigation over medical malpractice is unavoidable in...

Learn more

Collection Cost

$249.00 Non-member

$249.00 Member

To earn a completion certificate, you must pass the course...

Learn more

Collection Cost

$299.00 Non-member

$239.00 Member

CPHIMS, CAHIMS

Career, Leadership

Read More

CPHIMS, CAHIMS

Innovation, Interoperability, Leadership

Read More

Technological innovations and data-driven insights are...

Learn more

Cost

$0.00 Non-member

$0.00 Member

Get inspired by the inaugural recipients of the HIMSS's...

Learn more

Collection Cost

$0.00 Non-member

$0.00 Member

Healthcare is complex, and being a healthcare leader...

Learn more

Collection Cost

$199.00 Non-member

$199.00 Member

Enterprise Imaging is a set of programs and initiatives...

Learn more

Collection Cost

$199.00 Non-member

$199.00 Member

Healthcare organizations are faced with lower budgets and...

Learn more

Collection Cost

$199.00 Non-member

$199.00 Member

CME, CNE, PDU, LLSA, CPHIMS, CAHIMS

Innovation, Leadership

Collection

Read More

Effective change management is an essential component of...

Learn more

Collection Cost

$199.00 Non-member

$199.00 Member

The increasingly complex nature of today's healthcare...

Learn more

Collection Cost

$199.00 Non-member

$199.00 Member

Creating a cogent information technology (IT) governance...

Learn more

Collection Cost

$199.00 Non-member

$199.00 Member

John Muir Health (JMH) pursued aggressive strategies in...

Learn more

Collection Cost

$199.00 Non-member

$199.00 Member

Come to this session to hear the results of an...

Learn more

Collection Cost

$199.00 Non-member

$199.00 Member

Payment reform is evolving on a daily basis. What we do...

Learn more

Collection Cost

$199.00 Non-member

$199.00 Member

With all the transformation occurring in the healthcare...

Learn more

Collection Cost

$199.00 Non-member

$199.00 Member

CME, CNE, LLSA, CPHIMS, CAHIMS

Leadership, Finance

Collection

Read More

In today's healthcare environment, organizations are often...

Learn more

Collection Cost

$199.00 Non-member

$199.00 Member

The importance of IT being aligned with the business...

Learn more

Collection Cost

$199.00 Non-member

$199.00 Member

CME, CNE, LLSA, CPHIMS, CAHIMS

Patient Engagement, Innovation, Leadership

Collection

Read More

The keynote panel for the HIMSS17 UX Forum brings together...

Learn more

Collection Cost

$199.00 Non-member

$199.00 Member

This session will demonstrate how HIT is "delivering...

Learn more

Collection Cost

$199.00 Non-member

$199.00 Member

CME, CNE, LLSA

Leadership, Quality & Safety

Collection

Read More

Healthcare IT organizations are constantly being asked to...

Learn more

Collection Cost

$199.00 Non-member

$199.00 Member

The nation's "current state" of the exchange of health...

Learn more

Collection Cost

$199.00 Non-member

$199.00 Member

Robert Herjavec is one of North America's most recognizable...

Learn more

Collection Cost

$199.00 Non-member

$199.00 Member

CPHIMS, CAHIMS

Interoperability, Analytics, Leadership

Read More

As more and more data becomes available, the challenge of...

Learn more

Cost

$0.00 Non-member

$0.00 Member

CPHIMS, CAHIMS

Informatics, Leadership

Collection

Read More

As the first of a two-part series, this second session will...

Learn more

Collection Cost

$250.00 Non-member

$250.00 Member

As the second of a two-part series, this third session will...

Learn more

Collection Cost

$250.00 Non-member

$250.00 Member

Panelists discuss the barriers they have overcome and share...

Learn more

Collection Cost

$0.00 Non-member

$0.00 Member

Strong leadership, policy development and the constant...

Learn more

Collection Cost

$0.00 Non-member

$0.00 Member

CPHIMS, CAHIMS

Telehealth, Innovation, Leadership, Quality & Safety

Read More

CPHIMS, CAHIMS

Career, Leadership, Precision Medicine

Collection

Read More

Join HIMSS to find out more about HIMSS18 networking and...

Learn more

Collection Cost

$0.00 Non-member

$0.00 Member

CPHIMS, CAHIMS

Leadership, Quality & Safety, Security

Read More

Join HIMSS leaders as they preview preliminary insights...

Learn more

Cost

$0.00 Non-member

$0.00 Member

CPHIMS, CAHIMS

Analytics, Informatics, Leadership

Read More

Healthcare analytics has lagged behind other industries for...

Learn more

Cost

$0.00 Non-member

$0.00 Member

CPHIMS, CAHIMS

Innovation, Leadership, Quality & Safety

Read More

Join Salesforce experts to hear how leading healthcare...

Learn more

Cost

$0.00 Non-member

$0.00 Member

Tampa General Hospital (TGH), a 1,011-bed teaching hospital...

Learn more

Collection Cost

$199.00 Non-member

$199.00 Member

Precision medicine has profound implications for patient...

Learn more

Collection Cost

$199.00 Non-member

$199.00 Member

Presenters in this session will share case stories on how...

Learn more

Collection Cost

$199.00 Non-member

$199.00 Member

CME, CNE, CPHIMS, CAHIMS

Leadership, Blockchain

Collection

Read More

There is no slowing of media coverage on blockchain...

Learn more

Collection Cost

$199.00 Non-member

$199.00 Member

As demand continues to increase across the enterprise, the...

Learn more

Collection Cost

$199.00 Non-member

$199.00 Member

A successful approach in creating an enterprise imaging...

Learn more

Collection Cost

$199.00 Non-member

$199.00 Member

The CDO role is quite new for healthcare providers, not...

Learn more

Collection Cost

$199.00 Non-member

$199.00 Member

Steward Health Care Network is an accountable care...

Learn more

Collection Cost

$199.00 Non-member

$199.00 Member

Healthcare is facing surmounting digital disruption and...

Learn more

Collection Cost

$199.00 Non-member

$199.00 Member

It's a familiar refrain: clinical staff say they don't...

Learn more

Collection Cost

$199.00 Non-member

$199.00 Member

This session provides an overview of the modeling process...

Learn more

Collection Cost

$199.00 Non-member

$199.00 Member

Managing data quality for a healthcare organization...

Learn more

Collection Cost

$199.00 Non-member

$199.00 Member

The Kansas City Veterans Health Administration (VHA) is...

Learn more

Collection Cost

$199.00 Non-member

$199.00 Member

The Veneto Region, in the northeast of Italy, is dealing...

Learn more

Collection Cost

$199.00 Non-member

$199.00 Member

Current HIE models facilitate access to and retrieval of...

Learn more

Collection Cost

$199.00 Non-member

$199.00 Member

CME, CNE, PDU, CPHIMS, CAHIMS

Leadership

Collection

Read More

A company's growth is nearly always perceived as a...

Learn more

Collection Cost

$199.00 Non-member

$199.00 Member

CPHIMS, CAHIMS

Career, Innovation, Leadership

Collection

Read More

Join this webinar to:  Understand how these leaders...

Learn more

Collection Cost

$0.00 Non-member

$0.00 Member

CPHIMS, CAHIMS

Innovation, Analytics, Leadership

Read More

Join us as we review highlights from a few of the HIMSS...

Learn more

Cost

$0.00 Non-member

$0.00 Member

CPHIMS, CAHIMS

Leadership, Finance

Read More

CPHIMS, CAHIMS

Patient Engagement, Innovation, Leadership

Read More

Faced with a myriad of barriers including costs,...

Learn more

Cost

$0.00 Non-member

$0.00 Member

CPHIMS, CAHIMS

Patient Engagement, Innovation, Leadership

Read More

CPHIMS, CAHIMS

Analytics, Leadership, Finance

Read More

Analytics, Informatics, Leadership

Read More

CPHIMS, CAHIMS

Innovation, Leadership, Policy

Read More

The CISO in the healthcare environment has an important...

Learn more

Cost

$0.00 Non-member

$0.00 Member

CPHIMS, CAHIMS

Informatics, Leadership, Security

Read More

CPHIMS, CAHIMS

Analytics, Leadership, Artificial Intelligence

Read More