HIMSS APAC Digital Dialogue Series | Episode 2: Singapore
HIMSS APAC Digital Dialogue Series | Episode 2: Singapore
HIMSS APAC Digital Dialogue Series | Episode 2: Singapore
Your registration gains you access to the entire collection.
What you'll learn
Go on a virtual tour across Asia Pacific with HIMSS Chief Clinical Officer, Dr. Charles Alessi, as he speaks to healthcare leaders and technology experts on their countries' response and use of digital health as a critical tool in combating the COVID-19 pandemic.
The second episode of the HIMSS APAC Digital Dialogue Series shines the spotlight on Singapore, and Dr. Charles Alessi will be speaking with A/Prof Tan Cher Heng, Assistant Chairman Medical Board (Clinical Research and Innovation), Tan Tock Seng Hospital and Deputy Clinical Director, Centre for Healthcare Innovation; and Barry Chaiken, MD, MPH, Clinical Lead, Healthcare, Tableau, as they look at how Singapore is overcoming COVID-19 and heading towards a new normal, and how the use of data drives the best decision making in a time of crisis.
Key Learning Points of A/Prof's Tan's presentation:
COVID-19 is a major test for healthcare systems and societies around the world
Our local experience with SARS has been helpful but quick adaption has been necessary
Digital enablement and culture of innovation has positioned us well to address the unique challenges posed by this pandemic
Key Learning Points of Barry Chaiken's presentation
:
Learn what it means to be data driven and be part of a data culture
Review the uses of data and dashboards by public health officials to inform the public
Explore how businesses have used data to quickly adjust to the new challenges posed by the pandemic
This recording is also available in Japanese.  Once you register, please click the youtube link in the handouts window.
Details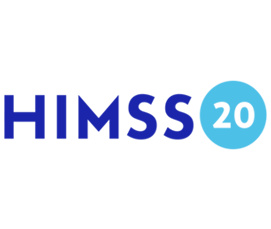 Event Type : On Demand
Date : May 28, 2020 12:00 AM CT
Collection Cost : $199.00
Conference Session Number : 2020-APAC
Speaker(s) : A/Prof Tan Cher Heng, Barry Chaiken, MD, Dr. Charles Alessi
Register