HIMSS APAC Digital Dialogue Series | Episode 6: Thailand
HIMSS APAC Digital Dialogue Series | Episode 6: Thailand
HIMSS APAC Digital Dialogue Series | Episode 6: Thailand
Your registration gains you access to the entire collection.
What you'll learn
Go on a virtual tour across Asia Pacific with HIMSS Chief Clinical Officer, Dr. Charles Alessi, as he speaks to healthcare leaders and technology experts on their countries' response and use of digital health as a critical tool in combating the COVID-19 pandemic.
Dr. Alessi virtually travels to Thailand in this episode of the Digital Dialogue Series, speaking to Dr. Kwin Sirikwin, Bamrasnaradura Infectious Diseases Institute, Department of Disease Control and Executive Committee Member of Thai Medical Informatics Association (TMI); and Dr. Surangkana Techapaitoon, Deputy Chief Executive Officer, Samitivej and BNH Group of Hospitals to understand how Thailand has managed to contain the outbreak through the use of digital health technologies on the frontlines to strengthen its overall response.
Key Learning Points of Dr. Kwin Sirikwin's presentation
:
Agility and resiliency of the health information systems are particularly important.
Careful selection and implementation of technology in emerging and complex situations are required to avoid overburden to front-line healthcare staffs.
Health Information Exchange is a huge challenge, and information sharing could not be limited to only health authorities anymore.
Key Learning Points of Dr. Surangkana Techapaitoon's presentation
:
Integration Management
Effective Information Management
Effective Communication
Details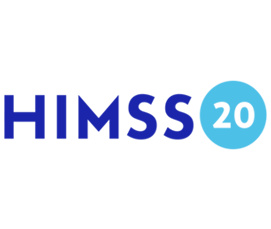 Event Type : On Demand
Date : Jun 23, 2020 12:00 AM CT
Collection Cost : $199.00
Conference Session Number : 2020-
Speaker(s) : Dr. Charles Alessi, Dr. Kwin Sirikwin, Dr. Surangkana Techapaitoon
Register