HIMSS Italian Community: Healthcare Safety Management: The New Challenges, Part 1
HIMSS Italian Community: Healthcare Safety Management: The New Challenges, Part 1
HIMSS Italian Community: Healthcare Safety Management: The New Challenges, Part 1
What you'll learn
This webinar will be presented in Italian.


Gestione della sicurezza in sanità: le nuove sfide
La prospettiva di una "rivoluzione digitale" in sanità presuppone la massima attenzione ai rischi correlati al trattamento dei dati. A fronte di rischi sempre maggiori, la consapevolezza sulla vulnerabilità della sicurezza dei dati è in aumento, ed è per questo che la HIMSS Italian Community ha deciso di dedicare a questo tema l'evento. Partendo da una visione internazionale a livello europeo con ENISA ed americano con l'Associazione degli Ingegneri Clinici, si approfondiranno poi le dinamiche tra livello aziendale e regionale sulla sicurezza informatica. Dopo una discussione ampia di questi elementi, anche con momenti di tavola rotonda tra attori ed esperti del sistema, si affronteranno anche i temi di sicurezza nel contesto della sanità italiana a livello nazionale e la compliance GDPR nella gestione dati.
This session is part of a two-part series. Please click here to view Part 2.
Details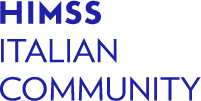 Event Type : On Demand
Date : May 05, 2021 09:00 AM CT
Cost : Complimentary
Credits : CPHIMS, CAHIMS
Speaker(s) : Andrea Gelmetti, Athanasios Drougkas, Elena Sini, Fabrizio Ferrara, Graziano De Petris, Marco Pantera, Roberto Poeta, Sergio Fumagalli, Stephen Grimes
Register