How Care from Anywhere Delivers Positive Health Outcomes
How Care from Anywhere Delivers Positive Health Outcomes
How Care from Anywhere Delivers Positive Health Outcomes
What you'll learn
Trusted relationships between patients and providers are critical to positive health outcomes. But the nature of building and growing these relationships has fundamentally changed. Today's patients want personalized and connected experiences, whether in-person or on digital channels. Meanwhile healthcare teams face a mountain of challenges. They must connect and keep data secure, develop new integrated digital capabilities and help patients overcome barriers to care like misinformation.
Join us to learn how Piedmont Healthcare leverages Salesforce as a complete and flexible digital platform to drive an elevated patient engagement strategy while connecting care teams, clinicians, patients, and family members to drive better experiences and outcomes, faster.
Learning Points:
Examine how building trusted relationships has changed in world of ever-expanding privacy concerns, new technology, and increasing barriers to care
Explore how to establish patient trust from anywhere with a personalized approach
Evaluate where engagement can be automated and AI-driven for high-touch interaction with patients
By submitting this form, you agree to have your contact information, including email, passed on to the sponsors of this event for the purpose of following up on your interests.
Details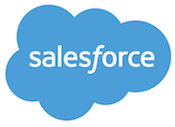 Event Type : On Demand
Date : Sep 15, 2021 11:00 AM CT
Cost : Complimentary
Credits : CPHIMS, CAHIMS
Speaker(s) : Sindhu Pandit, Katie Logan, Samantha Schultz, Jason Martial
Register