How to Create an Engaging Member Experience with an Omni-Channel Platform
How to Create an Engaging Member Experience with an Omni-Channel Platform
How to Create an Engaging Member Experience with an Omni-Channel Platform
What you'll learn
Member experience platforms are a powerful and underused hub of healthcare consumer data. What once was just a basic branch of customer service is now a point of great potential if coupled with advanced analytics to empower better customer experiences. Healthcare payers can reduce case resolution time, increase self-service efficiency, and boost sales-to-service conversion rates if they use an effective omni-channel platform. Is your organization properly equipped to realize these benefits?
Join us on January 7 to hear from industry professionals and gain insights on the following topics:
How to transform a labor-intensive member experience with a self-service enabled platform that will delight members
How to drastically reduce case resolution time by enabling scalable customer service processes
How to improve contact center metrics, such as increased Net Promoter Score, Decreased Average Handling Time, and Increased Agent Productivity
How to enable these transformations with Salesforce out of the box
And much more!
Details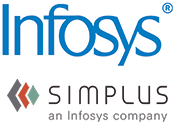 Event Type : On Demand
Date : Jan 07, 2021 12:00 PM CT
Cost : Complimentary
Credits : CPHIMS, CAHIMS
Speaker(s) : Venky Ananth, Ritu Agarwal, Amy Osmond Cook, Ph.D., Josh Newman
Register