How Healthcare Providers Can Drive Meaningful Patient Engagement
How Healthcare Providers Can Drive Meaningful Patient Engagement
How Healthcare Providers Can Drive Meaningful Patient Engagement
What you'll learn
The demands placed on our healthcare system by the global COVID-19 pandemic represents one of the most challenging times for our industry. Our #1 priority is helping our stakeholders through this, and we offer our compassion and assistance to all those affected. 

During the webinar, we will share what we have learned from listening to our customers recently, and, as we all seek connection during this time of uncertainty, we will facilitate a conversation around what challenges you and your organization face.

MIMIT Health will share how their organization made real-time changes to their processes so that they can continue to deliver personalized patient experiences and provide additional communication to staff, all while maintaining their current patient volume in these challenging times. 

During this webinar you will:

See how the no cost Care Response Solution for COVID-19 is assisting emergency response teams, call centers, and care management teams affected by coronavirus
Hear how a Salesforce customer is reacting to the changing healthcare landscape
Learn how healthcare organizations can lead through challenging times and how technology can remove barriers to care

By registering for this webinar, you agree to have your contact information, including email, passed on to the sponsors of this webinar for the purpose of following up on your interests.
Details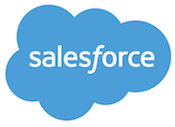 Event Type : Upcoming
Date : Apr 07, 2020 12:00 PM CT
Cost : Complimentary
Credits : CPHIMS, CAHIMS
Speaker(s) : Erik Wagner, Dr. Paramjit "Romi" Chopra, M.D., Manish Goomar, Jason Martial, Alex Kwain, Ashita Saluja, Bruce Rosato, Paul Haskell
Register