How Memorial Sloan Kettering and Penn State Health Accelerated Their Digital Transformation Strategy
How Memorial Sloan Kettering and Penn State Health Accelerated Their Digital Transformation Strategy
How Memorial Sloan Kettering and Penn State Health Accelerated Their Digital Transformation Strategy
What you'll learn
The Healthcare industry has gone through unprecedented change in the last year in response to the global pandemic.
As the consumer experience in this space continues to evolve, gaps in healthcare delivery systems have become more noticeable. For providers, having a patient-centric, digital first strategy is no longer a "nice to have."
A true shift to wellness requires a lifetime engagement with patients to drive better outcomes and ultimately a healthier population. Join us to learn how Memorial Sloan Kettering Cancer Center and Penn State Health are leveraging Salesforce as a complete and flexible digital platform to drive an elevated patient engagement strategy while connecting care teams, clinicians, patients, and family members allowing them to provide the right care, in the right place, at the right time.
During this webinar you will:
Learn how to increase patient engagement across their care and wellness journeys
Hear how to leverage a digital platform to increase access and operational efficiencies
See how to leverage data and insights to improve outcomes individual level and across populations
By registering for this webinar, you agree to have your contact information, including email, passed on to the sponsors of this webinar for the purpose of following up on your interests.
Details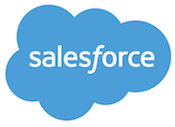 Event Type : On Demand
Date : Apr 26, 2021 01:00 PM CT
Cost : Complimentary
Credits : CPHIMS, CAHIMS
Speaker(s) : Claus Jensen, PhD, Cletis Earle, MS, CHCIO, Jason Martial, Sindhu Pandit
Register
Related content
CPHIMS, CAHIMS

Innovation, Interoperability, Leadership

Read More

The frustration and inefficiency of siloed, fragmented...

Learn more

Cost

$0.00 Non-member

$0.00 Member

CPHIMS, CAHIMS

Interoperability, Analytics, EHR

Read More

At HIMSS, we constantly strive to push the healthcare...

Learn more

Cost

$0.00 Non-member

$0.00 Member

CPHIMS, CAHIMS

Interoperability

Read More

CPHIMS, CAHIMS

Interoperability, Analytics, Leadership, Quality & Safety

Read More

This session will introduce and discuss the strategic...

Learn more

Cost

$0.00 Non-member

$0.00 Member

CPHIMS, CAHIMS

Patient Engagement, Interoperability, EHR

Read More

CPHIMS, CAHIMS

Telehealth, Interoperability, COVID-19

Read More

CPHIMS, CAHIMS

Patient Engagement, Interoperability, COVID-19

Read More

The COVID-19 pandemic has shone a light on the importance...

Learn more

Cost

$0.00 Non-member

$0.00 Member

CPHIMS, CAHIMS

Innovation, Interoperability, EHR

Read More

Now more than ever healthcare organizations need to embrace...

Learn more

Cost

$0.00 Non-member

$0.00 Member

CPHIMS, CAHIMS

Patient Engagement, Innovation, Interoperability

Read More

Trusted relationships between patients and providers are...

Learn more

Cost

$0.00 Non-member

$0.00 Member