How Process Intelligence Transforms Healthcare Service Delivery and Costs
How Process Intelligence Transforms Healthcare Service Delivery and Costs
How Process Intelligence Transforms Healthcare Service Delivery and Costs
What you'll learn
Intelligent Process Mining is an emerging technology that automatically creates and monitors a digital twin of organizational processes – making it possible to cost-effectively support and enforce sustainable lean practices. We can now improve access, cost and quality by optimizing throughput, while adhering to industry standards, and promulgating best practices across physicians, operational users and management, as well as clinical staff.
Join this webinar to learn:
How Intelligent Process Mining achieves 100% operational data visualization and analysis of every clinical and administrative workstream
Why it can radically improve organizational effectiveness and operational efficiencies
How to accelerate time to value and significantly reduce costs associated with service and revenue process optimization
Paul Buonopane
Principal
Management Advisory Services
Bio info: Paul Buonopane specializes in operations and information systems in academic medical centers, ambulatory care...
Paul Buonopane specializes in operations and information systems in academic medical centers, ambulatory care facilities including physician practices and hospital-based clinics, and multi-facility health systems. His consulting expertise includes business process redesign, patient engagement and physician experience, clinical integrated network design and population health, revenue cycle net revenue improvement, enterprise data warehouse design and implementation, interim revenue cycle leadership, and Electronic Medical Record (EMR) Systems risk mitigation. His experience includes managing and optimizing large-scale clinical and revenue cycle systems implementations.
Over the last 18 years Mr. Buonopane has focused on assisting health care provider, health plans and life science and Pharmaceutical clients with clinical, operational and systems transformation initiatives. He was senior member of Deloitte Consulting's National Strategy and Operations Healthcare Provider Practice for over a decade. He has helped transform the financial health of large academic medical centers through process redesign, implementation, monitoring and tracking of key performance indicators. Paul has been quoted in numerous industry publications, most recently in The Wall Street Journals' CIO Journal.
View more
Details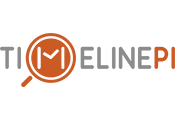 Event Type : On Demand
Date : Jun 28, 2018 01:00 PM CT
Cost : Complimentary
Credits : CPHIMS, CAHIMS
Speaker(s) : Paul Buonopane
Register