IBM Watson Health – Supporting You Through COVID-19
IBM Watson Health – Supporting You Through COVID-19
IBM Watson Health – Supporting You Through COVID-19
What you'll learn
As healthcare leaders continue to navigate the fight against COVID-19, IBM Watson Health is continuously developing solutions in order to support healthcare organizations and their patients. 
During this webinar hosted by the American Medical Group Association (AMGA), members will first hear from Anil Jain, VP & Chief Health Information Officer, Watson Health to hear about IBM Watson Health's overall mission and focus during COVID-19 crisis, how we are collectively helping our clients across our business units and focus moving forward. 
Arti Bhavsar, Director, Solution Support - Clinical Decision Support & Patient Education at Watson Health will provide an overview about DynaMed and Micromedex with Watson, the latest Micromedex offering, and how this will enable clinicians to access pertinent drug and disease information at the point-of-care. Additionally, she will provide an overview of the IBM Micromedex and DynaMed COVID-19 Resource Catalog which provides those on the front lines of COVID-19 trusted, evidence-based information at the point-of-care. 
Following Arti's discussion, Michelle Sporleder, Director of Phytel Offering Management, will discuss how IBM Phytel supported clients during the COVID-19 and plans for helping clients as they adapt to the new normal of patient care. 
Finally, Brendan Fowkes, Health Plan Solutions Leader, IBM Watson Health will provide an overview and quick demo of the IBM Watson Assistant for Citizens chatbot. The IBM Watson Assistant is a conversational AI platform that provides an engaging experience for users to get even their most complex issues solved. It can be a useful tool for patients to go to their health providers website seeking questions around symptoms or testing sites.
At the end of the webinar, members will have a: 
Better understanding of how IBM Watson Health can help them through COVID-19
Understand how certain technologies can support their organizations' patients both in terms of COVID-19 and their communities
To learn more visit:  
https://www.ibm.com/watson-health/covid-19
Anil Jain
VP & Chief Health Information Officer
Watson Health
Arti Bhavsar
Solution Support - Clinical Decision Support & Patient Education
Watson Health
Brendan Fowkes
Health Plan Solutions Leader
Watson Health
Michelle Sporleder
Director of Phytel Offering Management
Watson Health
Details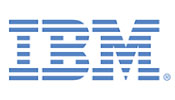 Event Type : On Demand
Date : May 18, 2020 08:25 PM CT
Cost : Complimentary
Speaker(s) : Anil Jain, Arti Bhavsar, Brendan Fowkes, Michelle Sporleder
Register