Interoperability and the Post COVID Healthcare "Digital Revolution"
Interoperability and the Post COVID Healthcare "Digital Revolution"
Interoperability and the Post COVID Healthcare "Digital Revolution"
What you'll learn
Patients and consumers are sick (and tired) of a healthcare industry that acts less like a "system" and more like a fragmented mess with gaps held together by copper wires and fax machines. They want efficient and effective care delivered in their homes or through an electronic device to minimize their time spent in the facility. At the same time, health systems are turned upside with reduced staff and financial challenges all while they transition to a telehealth model. They simply cannot afford gaps in their workflows any longer.
Now is the time to leverage digital solutions that are easy to use, enable seamless interoperability that supports remote patient engagement workflows.
Hear from leaders in the healthcare industry about how to leverage existing technology to unify healthcare workflows. Peter Urbain from DocuSign, the world's #1 leader in creating a "system of agreements," will provide best practices to improve care through technology. Theresa Bell from Kno2, a rapidly growing company that provides interoperability as a service will showcase how technological solutions can come together quickly to create a unified healthcare workflow.
Join us to learn how healthcare organizations can enhance the patient experience, increase employee productivity, reduce costs, and improve care coordination.
You will learn:
The impact COVID has had on the current and future state of interoperability
The value interoperability brings to workflows, care delivery and the transition to value-based care
Best practices to improve care through technology (demonstration included)
By registering for this webinar, you agree to have your contact information, including email, passed on to the sponsors of this webinar for the purpose of following up on your interests.
Peter Urbain
Global Director – Partner Ecosystem
DocuSign
Bio info: Peter joined DocuSign in February 2019 to lead efforts to accelerate the digitization of the "final mile of...
Peter joined DocuSign in February 2019 to lead efforts to accelerate the digitization of the "final mile of healthcare" via the DocuSign Agreement Cloud. He is responsible for all global healthcare and life sciences partnerships, including partner selection, strategy and execution. Prior to DocuSign, Peter held multiple senior leadership roles focused on the ever-transforming healthcare industry.
At Connecture, Peter played two roles, Senior Vice President (SVP) of Sales where he create a successful industry team focused on Provider Sponsored Health Plans and SVP of Product & Strategy where Peter lead a team who modernized the strategy for Connecture's industry leading Medicare Advantage enrollment solution across brokers and payors. Prior to Connecture, Peter was the SVOP and General Manager for the Healthgrades Quality Solutions team where he expanded the clinical consulting focus to help healthcare providers understand and improve their quality outcomes. Before Connecture, Peter was a global SVP at Merge Healthcare (now an IBM Company) where he created their business development and channels organization and helped launch the iConnect Network, a cloud-based solution for image intensive specialties to enable interoperability and provide access to any image, anywhere, any time.
Peter is a member of the Board of Directors for Andean Health and Development, a non-profit organization founded by former Notre Dame President Theodore M. Hesburgh to deliver locally sustainable quality healthcare for the rural poor in South America and beyond.
View more
Therasa Bell
President & Chief Technology Officer
Kno2
Bio info: Therasa Bell is the cofounder, president and chief technology officer at Kno2 and is known for three things: her...
Therasa Bell is the cofounder, president and chief technology officer at Kno2 and is known for three things: her focus on driving interoperability in healthcare, her ability to simplify the complexities of patient document exchange and clinical workflows, and her commitment to serve that infuses her interactions with everyone around her and powers the company's purpose connect all participants, human or technology, involved with patient care to enable secure, effortless and maximized exchange pf patient information.
Ms. Bell was recently recognized in the 2019 class of Most Powerful Women in Health IT by Health Data Management. A true inventor at heart, Ms. Bell has designed and implemented multiple technologies and systems, is the holder of multiple patents for clinical workflows, unstructured clinical documents, subnetworks and aggregating healthcare networks.
View more
Details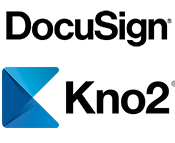 Event Type : On Demand
Date : Jul 24, 2020 01:00 PM CT
Cost : Complimentary
Credits : CPHIMS, CAHIMS
Speaker(s) : Peter Urbain, Therasa Bell
Register