Journey to AI in Healthcare
Journey to AI in Healthcare
Journey to AI in Healthcare
What you'll learn
Research: US providers' AI Journey–learn about their challenges, priorities, strategies, and more.
The majority of US providers place high importance on data analytics and AI, particularly those in executive leadership roles, according to new research conducted by HIMSS. Healthcare organizations are most often successful at advancing the use data analytics and AI for clinical use cases.
However, organizations face barriers, including under-investment in needed resources, security and privacy concerns, and lack of a clear roadmap. Attend this webinar and learn where healthcare organizations are with their AI initiatives and which steps you need to take to advance your AI strategy.
This webinar will cover topics including:
Where US providers are in their respective journeys to AI success
How to build an AI architecture that drives analytics
How to evaluate AI services and solutions
How to close the AI talent gap in your organization
How a solid information architecture helps you accelerate discovery and AI deployment
Details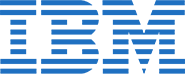 Event Type : On Demand
Date : May 13, 2020 01:00 PM CT
Cost : Complimentary
Credits : CPHIMS, CAHIMS
Speaker(s) : Frank Lee, PhD, Ian Hoffberg, Patty Enrado
Register