Managing Clinical Variation in a New Uncharted Reality
Managing Clinical Variation in a New Uncharted Reality
Managing Clinical Variation in a New Uncharted Reality
What you'll learn
With so much uncertainty surrounding the long-term ramifications of the COVID-19 pandemic, it is vital that healthcare organizations in the UK establish robust, agile and scalable systems going forward. This session will explore how digital solutions and clinical decision support tools can guide clinicians, along a common set of care references, based on the latest evidence and defined standards. Health and technology experts will also discuss how the broad implementation of these technologies will enable healthcare organizations to standardize the quality of patient care, by reducing clinical variation, which will help increase their preparedness for any future healthcare crisis.
Learning Points:
How can clinicians administer consistent and uniform care and limit unwarranted variations?
How do we run a hospital in the new Covid-19 reality, increase efficiencies and deliver quality care that is sustainable?
How can clinical decision support tools be leveraged to support clinicians in optimizing patient outcomes?
Details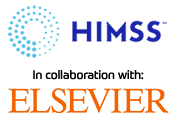 Event Type : On Demand
Date : Oct 05, 2020 10:00 AM CT
Cost : Complimentary
Speaker(s) : Dr. Charles Alessi, Ian Chuang, James Bird, Rhidian Hurle, Tanya Pankhurst
Register
Related content
CPHIMS, CAHIMS

Patient Engagement, EHR, COVID-19

Read More

CPHIMS, CAHIMS

Patient Engagement, Innovation, COVID-19

Read More

CPHIMS, CAHIMS

Patient Engagement, Analytics

Read More

CPHIMS, CAHIMS

Patient Engagement, Innovation, Population Health

Read More

CPHIMS, CAHIMS

Patient Engagement, Telehealth, Innovation

Read More

CPHIMS, CAHIMS

Patient Engagement, Precision Medicine, Artificial Intelligence

Read More

Access this On-Demand webinar, as health and AWS technology...

Learn more

Cost

$0.00 Non-member

$0.00 Member

CPHIMS, CAHIMS

Patient Engagement, Innovation, EHR

Read More

Providers often struggle with ways to care for patients...

Learn more

Cost

$0.00 Non-member

$0.00 Member