The New Era of AI Driven Care Team Collaboration: Enhancing Microsoft Teams for Real-time Interoperability & Communication in Today's Healthcare Climate
The New Era of AI Driven Care Team Collaboration: <br>Enhancing Microsoft Teams for Real-time Interoperability & Communication in Today's Healthcare Climate
The New Era of AI Driven Care Team Collaboration:
Enhancing Microsoft Teams for Real-time Interoperability & Communication in Today's Healthcare Climate
What you'll learn
Learn how AI & Machine Learning tools are enabling effective communication and collaboration between clinicians, care teams and patients in a new healthcare landscape.   Understand the impact recent CMS Interoperability rulings, COVID-19, and telehealth are having on value-based care initiatives.
Hear from one of Microsoft's leading subject matter experts, Srini Surendranath, Worldwide Customer Lead, Office for Health, as he shares his insights on how AI can be leveraged to accelerate care collaboration.  Listen to his perspective on how Microsoft's technology can help enable effective communication.  
Hear Dr. Joshua Briscoe's viewpoint as an Emergency Department physician on how he is incorporating AI and Machine Learning into his clinical workflow and hear real world examples of how it is enhancing collaboration with physicians and care teams both inside and outside the hospital network. 
Listen to Aneesh Chopra, former US Chief Technology Officer under President Obama, share his viewpoint on the need for extending interoperability and a more innovative approach to communications and collaboration to support value-based care initiatives.  Hear his perspective on why the current health care climate is accelerating the need for effective team collaboration platforms.  Learn how these innovative platforms can help healthcare organizations comply to CMS's recent interoperability ruling to deliver electronic notifications of patient events such as admission, discharge and transfer (ADT) to community providers and post-acute care teams.
Find out how these new technologies can help organizations become 100% compliant with the CMS ADT Notifications ruling and also help organizations mitigate risk during the COVID 19 Crisis and enable Hospital and Health Systems to safely return their employees to work with innovative employer toolkits. 
Learning Points:
Find out how to bring meaningful clinical context to every virtual care team collaboration
Learn how leverage Microsoft Teams utilization to create broader clinical engagement to drive more coordinated care
Gain insight on how your hospital or health system can achieve 100% compliance to the new CMS ADT notifications ruling
Hear how organizations like yours are quickly implementing innovative solutions and achieving immediate meaningful results
Details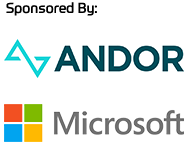 Event Type : On Demand
Date : Jun 18, 2020 01:00 PM CT
Cost : Complimentary
Credits : CPHIMS, CAHIMS
Speaker(s) : Srini Surendranath, Aneesh Chopra, Joshua Briscoe, MD, FACEP , Noel Khirsukhani
Register