Nursing Informatics 101: Developing an Engaged Nursing Informatics Culture
Nursing Informatics 101: Developing an Engaged Nursing Informatics Culture
Nursing Informatics 101: Developing an Engaged Nursing Informatics Culture
What you'll learn
What are nurse informaticists and why do they hold such importance in the healthcare setting? As the mediators between patient care and health IT, these clinicians are vital for the successful delivery of care. Whether you are in the beginning stages of your nursing career or seasoned in the field, this webinar, in conjunction with National Nurses Week, will demonstrate the value of a nurse informaticist in any care setting. Explore the foundations of nursing informatics (NI), the value NI holds in health IT and the healthcare setting, and ways that healthcare organizations can use NI to develop an engaged nursing informatics culture. Influence, Inspire, Innovate.
Learning Objectives:
Summarize the history of nursing informatics.
Increase awareness and understanding of the nursing informaticist role.
Examine how an engaged nursing informatics culture often finds improved clinical outcomes, increased patient and provider satisfaction, and more effective change management processes.
Details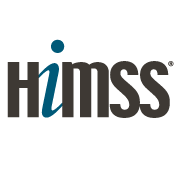 Event Type : On Demand
Date : May 08, 2018 12:00 PM CT
Cost : Complimentary
Credits : CPHIMS, CAHIMS
Speaker(s) : Melissa Barthold, DNP, MSN, RN-BC, CPHIMS, FHMISS, Sandra Eppers, MBA, BSN, RN-BC, CPHIMS, Lisa Lyon
Register