Personalize Patient Relationships and Deepen Engagement with CRM
Personalize Patient Relationships and Deepen Engagement with CRM
Personalize Patient Relationships and Deepen Engagement with CRM
What you'll learn
Today's patients expect a faster, more connected healthcare experience. These demands are challenging healthcare organizations to look for new and innovative ways of attracting and meeting patient expectations, personalizing their experience across every interaction and to empower them to stay engaged in their health and wellness.

Join Salesforce experts as they discuss how customer relationship management (CRM) technology can help you connect to patients and transform engagement into experiences that build loyalty. Hear how Pack Health has leveraged the Salesforce healthcare platform to gain insights that bring people, processes, and data together to improve collaboration across the entire healthcare ecosystem.

Learning Points:
Learn how new models of care delivery and changing patient expectations in healthcare are shaping engagement trends
Discover how CRM fosters collaboration, productivity, engagement, and patient and employee satisfaction
Explore how leading healthcare organizations are creating seamless, personalized end-to-end journeys for patients, providers, and employees.
*By submitting this form, you agree to have your contact information, including email, passed on to the sponsors of this webinar for the purpose of following up on your interests.
Details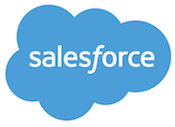 Event Type : On Demand
Date : Mar 12, 2019 01:00 PM CT
Cost : Complimentary
Credits : CPHIMS, CAHIMS
Speaker(s) : Wendy Cofran, Dave Masom, Catherine Loop
Register