Proven Practices: Positive Patient ID Drives Improvements in Mobile Clinical Care
Proven Practices: Positive Patient ID Drives Improvements in Mobile Clinical Care
Proven Practices: Positive Patient ID Drives Improvements in Mobile Clinical Care
Your registration gains you access to the entire collection.
What you'll learn
The ability to be mobile and seamlessly access the right patient's record at the right time is paramount for today's mobile patients and the clinicians who must depend on technology to help determine correct diagnosis, treatment and medication dosage. The seamless, accurate exchange of health information with other care providers affiliated with a patient's care (e.g. primary care physician, specialists, the lab, the pharmacy, radiology, etc.) is key. Given that mobility is one of the primary drivers for health information exchange (HIE), it takes an advanced patient ID solution to ensure the delivery of the right treatment to the right patient at the right time, based on the right exchange of patient data.  
This webinar will address how the ability to accurately access patient records anywhere across the healthcare enterprise and the ability to leverage positive patient ID technology must correlate in order to improve care delivery and reduce the potential for medical errors, which ultimately put healthcare delivery organizations at grave risk from a clinical, quality and regulatory compliance standpoint and inhibit the path to value-based care. It will also highlight how the need to identity proof the various stakeholders in patient care has been increasing in importance over the past few years, what that means, and how, for some healthcare organizations, identity proofing has been seen as a way to help deter medical identity theft among their patient population.
In this webinar, clinical care professionals and healthcare organizations will hear how positive patient ID can provide the following benefits:
The ability to identity proof – validate and permanently match patients with their correct medical records
The 3 levels of ID proofing as described by NIST
A means to improve patient identity and security while delivering measurable value for mobile patients who must have anywhere access to their records
Details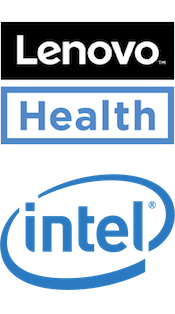 Event Type : On Demand
Date : Feb 26, 2018 12:00 PM CT
Collection Cost : $0.00
Credits : CPHIMS, CAHIMS
Speaker(s) : Catherine Schulten, David Mullin, Jim Kragh, Justin Barnes, FHIMSS
Register
Related content
CPHIMS, CAHIMS

Patient Engagement

Read More

Phoenix VA Health Care System has implemented the "computer...

Learn more

Cost

$0.00 Non-member

$0.00 Member

CPHIMS, CAHIMS

Patient Engagement, Quality & Safety

Collection

Read More

Quality is often defined in many ways, yet it is always...

Learn more

Collection Cost

$49.00 Non-member

$49.00 Member

The speaker(s) will describe new knowledge about human...

Learn more

Collection Cost

$250.00 Non-member

$199.00 Member

CPHIMS, CAHIMS

Patient Engagement, Analytics

Collection

Read More

This session presents the value of patient-generated health...

Learn more

Collection Cost

$149.00 Non-member

$149.00 Member

CPHIMS, CAHIMS

Patient Engagement, Informatics

Collection

Read More

Patient engagement is emerging as one of the main...

Learn more

Collection Cost

$149.00 Non-member

$149.00 Member

New healthcare payment and delivery reform brings payers,...

Learn more

Collection Cost

$149.00 Non-member

$149.00 Member

This session provides a physician's perspective on...

Learn more

Collection Cost

$149.00 Non-member

$149.00 Member