Realizing the Value of Enterprise Imaging
Realizing the Value of Enterprise Imaging
Realizing the Value of Enterprise Imaging
What you'll learn
An enterprise imaging strategy is an essential component of the healthcare digital transformation journey. An enterprise imaging service provides a centralized foundation for all phases of image management for every image-producing specialty.  Access to all medical images enhances clinical decision making and care coordination.

Operational efficiencies can be achieved through infrastructure and application consolidation and the creation of focused support capabilities with increased depth of skill. Through centralization, standardized image exchange functions can be extended to all providers. Telehealth services can be more tightly integrated into the electronic medical record. Mobile platforms are leveraged for image viewing and sharing by patients and providers, while financial and clinical risks are minimized through increased cybersecurity awareness.

Learning Points:
Align the functions of Enterprise Imaging with the Quadruple Aim
Recognize the ongoing evolution in Enterprise Imaging Infrastructure
Delineate the impact of Enterprise Imaging on clinicians, IT personnel, and patients
Identify digital transformation opportunities presented by big data, analytics, and artificial intelligence
Cheryl Petersilge MD, MBA
Founder & CEO
Vidagos Advisors
Cheryl Petersilge is Founder and CEO of Vidagos Advisors, an enterprise imaging strategy firm. Vidagos guides health...
Cheryl Petersilge is Founder and CEO of Vidagos Advisors, an enterprise imaging strategy firm. Vidagos guides health systems, small hospitals, and healthcare practices to a clear vision, strategy, and blueprint for cutting-edge, sustainable enterprise imaging systems. A respected physician, imaging leader, and innovative engineer, Dr. Petersilge provides extensive expertise as a pioneer in enterprise imaging with deep knowledge in healthcare informatics. She started Vidagos in 2019 to share her unique combination of expertise and experience to healthcare institutions in need of sophisticated enterprise imaging systems that meet increasingly demanding industry standards. As an internationally known radiologist and highly regarded physician leader at the Cleveland Clinic, Dr. Petersilge held numerous Chair and Medical Director positions in radiology and information technology. As informatics became increasingly important in healthcare and demand grew for integration and easy access to medical records and imaging, Dr. Petersilge was at the forefront of the movement to design best practices and establish the cutting-edge systems that informed the Clinic's rise to global leadership in enterprising imaging. In addition to her many leadership roles at the Cleveland Clinic, Dr. Petersilge held academic appointments at Case Western Reserve University / University Hospitals of Cleveland and the Cleveland Clinic Lerner College of Medicine at Case Western Reserve University. She has held numerous medical staff appointments at Northeast Ohio hospitals, and is widely sought as a subject matter expert, speaker, and writer with 27 peer-reviewed articles, 15 invited articles, and more than 100 book chapters published. Dr. Petersilge is recognized among the top professionals in her field, having been selected as one of three U.S. representatives on the HIMSS International Center for Excellence for development of the Digital Imaging Adoption Model (DIAM). She is the past president of the Society of Skeletal Radiology and provides leadership for numerous professional organizations and advisory boards.
View more
Frank Pecaitis
North America Market Leader
Philips
Frank Pecaitis is the Market Leader for Enterprise Diagnostic Informatics for Philips North America. As the commercial...
Frank Pecaitis is the Market Leader for Enterprise Diagnostic Informatics for Philips North America. As the commercial executive, he is responsible for market share growth, business development and financial performance of the company's healthcare informatics business in the region. He has twenty years of executive-level experience building profitable growth and executing successful financial turnarounds of healthcare technology companies spanning Fortune 10 global to startup venture-backed businesses. Most recently, he was the Senior Vice President of Sales and Marketing for AGFA HealthCare North America where he was instrumental in creating and successfully executing the commercial strategy while substantially improving market share of the company's new portfolio of enterprise imaging software and digital radiography products. Previously he was an executive-level commercial leader for GE Healthcare where he led the enterprise software division and received GE Healthcare America's Leadership Award for commercial innovation and market share growth of electronic health record solutions. Earlier in his career, he spent thirteen years at QuadraMed Corporation, a leader in healthcare software and services, ultimately assuming executive-level responsibility for sales, marketing and account management. He was a key contributor in the company's growth, financial turnaround and recapitalization following the dot-com market decline by refining and rationalizing the portfolio, modifying the go to market strategy and building a national reputation for its healthcare information system solutions. In a prior role, he was a top performing sales person and sales leader at The Compucare Company, subsequently acquired by QuadraMed. Frank worked directly for and been mentored by renowned healthcare and technology leaders; Lawrence P. English, former president of CIGNA Healthcare, Larry Augustin, chairman of Sugar CRM and the founder of SourceForge now Geeknet and Dr. Kenneth W. Kizer, a globally recognized healthcare policy leader and former undersecretary of health for the U.S. Department of Veterans Affairs. Frank earned Bachelor of Science degree in health policy and administration from The Pennsylvania State University and in conjunction completed an administrative residency at the Hospital of the University of Pennsylvania. He has also completed executive level education at GE's renowned Global Learning Center in Crotonville, New York.
View more
Details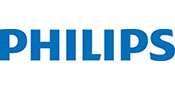 Event Type : On Demand
Date : Mar 05, 2020 12:00 PM CT
Cost : Complimentary
Credits : CPHIMS, CAHIMS
Speaker(s) : Cheryl Petersilge MD, MBA, Frank Pecaitis
Register
Related content
CPHIMS, CAHIMS

Innovation, Informatics, Artificial Intelligence

Read More

The only constant is change. 2020 showed us that Radiology,...

Learn more

Cost

$0.00 Non-member

$0.00 Member

CPHIMS, CAHIMS

Informatics, Policy, Artificial Intelligence

Read More

In a world where AI is moving fast, payment models are not...

Learn more

Cost

$0.00 Non-member

$0.00 Member

Interoperability, Analytics, Informatics

Read More

The way patients engage with healthcare providers has...

Learn more

Cost

$0.00 Non-member

$0.00 Member

CPHIMS, CAHIMS

Career, Informatics, Leadership

Read More

Nursing Informatics (NI) has continued to play an integral...

Learn more

Cost

$0.00 Non-member

$0.00 Member

CPHIMS, CAHIMS

Informatics, Leadership, Policy

Read More

CPHIMS, CAHIMS

Informatics, Quality & Safety, Privacy & Security

Read More

Infoblox is pleased to publish its 2021 Healthcare...

Learn more

Cost

$0.00 Non-member

$0.00 Member

CPHIMS, CAHIMS

Informatics, Privacy & Security, Artificial Intelligence

Read More

The healthcare industry is a prime target for cyberattacks....

Learn more

Cost

$0.00 Non-member

$0.00 Member

CPHIMS, CAHIMS

Career, Informatics, Leadership

Collection

Read More