Relationship Networking: Building Personal Connections For Professional Results
Relationship Networking: Building Personal Connections For Professional Results
Relationship Networking: Building Personal Connections For Professional Results
Your registration gains you access to the entire collection.
What you'll learn
Have you ever had a conversation you wanted to follow up on but didn't? Do you find yourself wishing you had a reason to get in touch with a colleague, customer, or old acquaintance? Follow-up is the foundation for building a thriving network and business.
Often we are too busy to focus on building and nurturing our relationships. Some of us may find follow-up awkward, uncomfortable, or even unwanted. Thus we find it difficult to move from one conversation to the next, to build upon the initial contact and turn it into a real relationship.
And even if you do this with ease, there are a variety of powerful approaches for increasing your contact with and the value you provide to your network. During this webinar, The 11 Laws of Likability's author, Michelle Tillis Lederman will take you through tips and tactics that will help you convert your conversations into stronger and longer connections. At the end of the day it is the strength of your relationships that leads to your success.
What you will learn:
Move from first conversation to lasting connection
What to do before the first conversation ends
How to leverage technology and social media in simple ways to increase familiarity
Specific ways to increase your value to your network
How to ask for something to increase your results
Details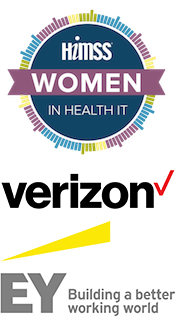 Event Type : On Demand
Date : Nov 15, 2017 11:00 AM CT
Collection Cost : Complimentary
Credits : CPHIMS, CAHIMS
Register
Related content
Get inspired by the recipients of the HIMSS's Most...

Learn more

Collection Cost

$0.00 Non-member

$0.00 Member

As patients and healthcare consumers, women are...

Learn more

Collection Cost

$0.00 Non-member

$0.00 Member

Learn how to facilitate the creation of a mentor program at...

Learn more

Collection Cost

$0.00 Non-member

$0.00 Member

Female leaders in health IT represent only 30% of senior...

Learn more

Collection Cost

$0.00 Non-member

$0.00 Member

CPHIMS, CAHIMS

Career, Innovation

Collection

Read More

Get inspired by the recipients of the HIMSS's Most...

Learn more

Collection Cost

$0.00 Non-member

$0.00 Member

CPHIMS, CAHIMS

Career, Innovation, Finance, Blockchain

Collection

Read More