In Sickness and in Health: Simplifying the Marriage of Hybrid IT
In Sickness and in Health: Simplifying the Marriage of Hybrid IT
In Sickness and in Health: Simplifying the Marriage of Hybrid IT
What you'll learn
Healthcare digital transformation is redefining every aspect of how we care for ourselves in sickness and in health and is creating new, richer patient experiences.  If healthcare stakeholders are willing to invest in building cultures of wellness that include mechanisms to measure effectiveness, enable population health, and leverage analytics to increase patient engagement, it could pay dividends in better health and improved economic sustainability.
The key to being successful in this redefined world is for healthcare organizations to embrace technologies that empower clinicians and patients to access health information when and where it matters most.  For those who can see past current cost structures and clinical pressures to a world of radically connected digital solutions, the future of healthcare has never looked brighter.  Join IDC and Hewlett Packard Enterprise as we share best practices, strategies and successes that your organizations can implement today and in the future.
During this webinar, you will:
Discover how healthcare organizations and their stakeholders can create a more simplified, hybrid infrastructure that is efficient, flexible and scalable to enable a powerful patient-centric healthcare system.
Identify best practices on how your organization can utilize technology in taking medicine beyond traditional clinical settings and creating a new continuum of care. 
Detect how to build an IT strategy that simultaneously satisfies the need for patient safety, improved efficiencies and cost effectiveness with the ultimate goal of improving health outcomes
Lynne Dunbrack
Research Vice President
IDC Health Insights
Bio info: Lynne A. Dunbrack is Research Vice President for IDC Health Insights responsible for the research operations for IDC...
Lynne A. Dunbrack is Research Vice President for IDC Health Insights responsible for the research operations for IDC Health Insights. She manages a group of analysts who provide research-based advisory and consulting services for payers, providers, accountable care organizations, IT service providers, and the IT suppliers that serve those markets. Lynne also leads the IDC Health Insights' Connected Health IT Strategies program. Specific areas of Lynne's in-depth coverage include mobile, constituency engagement, interoperability, health information exchange, privacy, and security. Technology coverage areas include clinical mobility (physician facing) and mobile health (consumer facing), health information exchange, end-to-end remote patient health monitoring for health , wellness and chronic conditions, Internet of Things (IoT), personal health records and member, patient, provider portals, kiosks, videoconferencing and online care, unified communications, aging in place, and social.
BACKGROUND
Previously, Lynne served as a Product Manager for MA-SHARE, LLC, one of the nation's first clinical data exchange demonstration projects. Prior to that, Lynne was Director of Product Management at NaviMedix, Inc. (now NaviNet). She also served as the Director of HIPAA Compliance. As a former Gartner analyst, Lynne provided industry expertise to end-user and vendor clients on topics such as physician market trends, practice management, managed care, enterprise scheduling, contract management, workflow improvement, system selection and implementation. Her healthcare background includes 25 plus years of direct experience in product management and system implementation for IDX (now GE Healthcare) and operations for Tufts Health Plan.
EDUCATION/INDUSTRY ACCOMPLISHMENTS
•College of the Holy Cross, and an M.B.A. with a concentration in healthcare management and an M.S. in Management Information Systems from Boston University's Graduate School of Management.
•Guest lecturer at Harvard Medical School
•Lynne has been quoted by national media outlets such as The Wall Street Journal, Investor's Business Daily, The New York Times, and San Jose Business Journal. She also speaks regularly at industry conferences.
•Contributor to mHealth Innovation, edited by Rick Krohn, MA, MAS & David
•Metcalf, PhD and published by HIMSS
View more
Rich Bird
World Wide Industry Marketing Manager for Healthcare and Life Sciences
Hewlett Packard Enterprise
Bio info: Rich Bird has worked in the IT industry for 20 years with some of the largest commercial brands. For the last 5...
Rich Bird has worked in the IT industry for 20 years with some of the largest commercial brands. For the last 5 years he's been focused on healthcare IT at Hewlett Packard Enterprise, and believes deeply that digital technologies can, will and need to have an impact on the delivery of better healthcare, for people all over the word. Educated in Computer Science at Coventry University, and starting his career as a network engineer for Rolls Royce, he moved into human communications roles in 2006.
Rich leads teams in delivering integrated marketing campaigns into National, local and regional Governments in the UK, where Rich found his passion for making the complex concepts of IT, simple and understandable for his audience. During this time he found his true calling, Healthcare, and how digitization can improve real people lives. He created a companywide growth board focusing on the UK NHS, pulling together disparate teams of sales, marketing, solutions architects, chief technologists and the country leadership teams for HP/HPE UK. Rich is a strategic thinker who understands the practical elements that are required to get the job done and deliver real impact. His areas of specialization include Healthcare IT, Marketing, Communications, and NLP.
View more
Details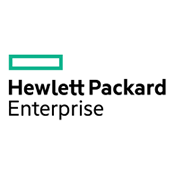 Event Type : On Demand
Date : Jan 09, 2018 12:00 PM CT
Cost : Complimentary
Credits : CPHIMS, CAHIMS
Speaker(s) : Lynne Dunbrack, Rich Bird
Register