Striving Toward an Open Ecosystem: Expanding Interoperability Across Care Settings
Striving Toward an Open Ecosystem: Expanding Interoperability Across Care Settings
Striving Toward an Open Ecosystem: Expanding Interoperability Across Care Settings
Your registration gains you access to the entire collection.
What you'll learn
Gone are the days when the only information exchange that mattered was between two providers. While that form of exchange is still critical to care delivery, the number of stakeholders that have been identified as valuable exchange partners has grown exponentially. This panel highlights several emerging stakeholder groups that are driving whole-person care forward. Our speakers will discuss the barriers to becoming exchange partners, share their success as participants in use case-driven exchange and reflect on future opportunities to fill gaps within the healthcare interoperability ecosystem.
Ben Moscovitch
Manager, Health IT
The Pew Charitable Trusts
Paul Wilder
Executive Director
Commonwell Health Alliance
Richard Thompson
Chief Executive Officer
Quality Health Network
Dick Thompson is the Executive Director and CEO of Quality Health Network (QHN), a non-profit community collaborative....
Dick Thompson is the Executive Director and CEO of Quality Health Network (QHN), a non-profit community collaborative. Funded and founded by local stakeholders to facilitate improvements in care quality and costs, QHN will celebrate its 12th anniversary in August of 2016. QHN's HIE network became operational in less than eight months and attained positive cash flow from member subscriptions within two years of startup. QHN collects and distributes data to and from 300 disparate organizations representing more than 1,100 licensed providers. There are 3,500 network users in the 40,000 square miles comprising QHN's western Colorado service area. Utilizing a multi-vendor infrastructure, QHN's platform integrates patient identification, data collection and delivery systems, data warehousing, risk stratification and predictive modeling analytics. QHN also provides care coordination, care management, provider alerts, and other real-time decision support systems for its stakeholders. Nationally recognized and featured by many industry publications, QHN prides itself on creating new collaborative opportunities to improve healthcare delivery and payment systems. As a member of the Colorado Beacon Consortium, QHN received one of the 2013 Healthcare Informatics Innovator Awards in recognition of their innovations in leveraging technology to improve the quality of healthcare delivery. In addition to his duties at QHN, Dick serves as the Chair of Colorado's Center for Improving Value in Healthcare (CIVHC) the Colorado all payer claims database, is a member of BC3 (Better Care, Better Costs, Better Colorado) Steering Committee, and Board Chair of the Strategic Heath Information Exchange Collaborative (SHIEC), a national trade association for community and regional HIEs.
View more
Details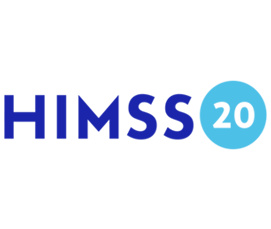 Event Type : On Demand
Date : May 19, 2020 12:00 AM CT
Collection Cost : $199.00
Conference Session Number : 2020-ISED07
Speaker(s) : Ben Moscovitch, Paul Wilder, Richard Thompson, Scott Stuewe
Register