Take the Pain out of Backup & Recovery: Solving Healthcare's Top Challenges
Take the Pain out of Backup & Recovery: Solving Healthcare's Top Challenges
Take the Pain out of Backup & Recovery: Solving Healthcare's Top Challenges
What you'll learn
Digitalization has become a critical initiative for healthcare organizations of all shapes and sizes, spanning everything from health records to telemedicine and mobile apps – bringing core benefits like improved quality of care and reduced readmissions. But the industry is still riddled with ransomware attacks, evolving compliance regulations, and complex, time-consuming legacy solutions. To make matters worse, healthcare organizations are asked to do more without adding headcount.

So what are the actionable ways that your IT team can keep your data safe and simplify everyday operations to get back more time to work on other modernization projects? The key is selecting a backup and recovery solution designed with a cloud-first approach that enables integration with other automation tools you're already running. 

Tap into the unexplored opportunity that modern data protection presents to rethink what better backup and recovery can mean for your organization.

Get More Out of Your Backup Data: Backups shouldn't be an expensive insurance policy that just sits idle. You need data protection that enables you to extract business value out of your backup data, while reducing cost, complexity, and providing a new path to cloud.

Understand the Anatomy of a Ransomware Attack: Recovering from ransomware can be nearly impossible with legacy tools. Organizations need data protection that can intelligently detect an attack and provide instant recoveries of immutable backups that can't be compromised.

Avoid Fines and Streamline Compliance: Today's complex IT environments make it difficult to keep track of every single byte of data. But modern data protection provides a powerful platform that delivers the right level of visibility and control in a single interface, to ensure sensitive data remains compliant.
Zak Pellecchia
Senior Channel Sales Engineer
Rubrik
Details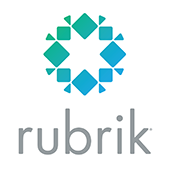 Event Type : On Demand
Date : Apr 08, 2021 11:00 AM CT
Cost : Complimentary
Credits : CPHIMS, CAHIMS
Speaker(s) : Zak Pellecchia
Register
Related content
CPHIMS, CAHIMS

Interoperability, Privacy & Security

Read More

The COVID-19 public health emergency has shone a spotlight...

Learn more

Cost

$0.00 Non-member

$0.00 Member

As cloud technologies and digital transformation projects...

Learn more

Cost

$0.00 Non-member

$0.00 Member

CPHIMS, CAHIMS

Innovation, Leadership, Privacy & Security

Read More

Ransomware attacks have grown exponentially over the past...

Learn more

Cost

$0.00 Non-member

$0.00 Member

CPHIMS, CAHIMS

Telehealth, Privacy & Security

Read More

CPHIMS, CAHIMS

Interoperability, Privacy & Security, COVID-19

Read More

Cybersecurity concerns have always been top of mind with...

Learn more

Cost

$0.00 Non-member

$0.00 Member

CPHIMS, CAHIMS

Innovation, Policy, Privacy & Security

Read More

In this discussion, we talk with Karen Silverman, HIMSS...

Learn more

Cost

$0.00 Non-member

$0.00 Member

Ransomware is back with a vengeance, organizations like...

Learn more

Cost

$0.00 Non-member

$0.00 Member