Telehealth Workshop II: From Evidence to Practice
Telehealth Workshop II: From Evidence to Practice
Telehealth Workshop II: From Evidence to Practice
What you'll learn
This session was first presented as part of HIMSS21 Europe.
Covid-19, for all its disruption, has provided a new and compelling body of evidence for the use of telehealth and remote monitoring in frontline clinical care. Telehealth solutions are not only leading to improvements in cost-efficiency, accessibility, patient experience and outcomes of care. Wearables, smart watches, apps, and other tools and devices are also empowering patients to take greater control of their own health and wellness in collaboration with their caregivers. Going forward, how can we push the boundaries of telehealth even further to create more personalised health and care systems that support patients across their life course? How do we capture and act on large volumes of patient generated data from home monitoring devices without overwhelming clinicians? Moving from evidence to practice, this session will share innovative examples of the many forms of telehealth and their different applications, with case studies from providers and start-ups who are pushing the boundaries of possibility.
This workshop is part 2 of a series, please click here to see part 1.
Details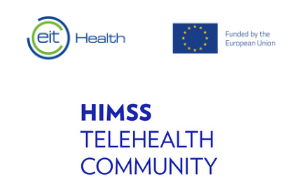 Event Type : On Demand
Date : Jul 20, 2021 09:00 AM CT
Cost : Complimentary
Credits : CPHIMS, CAHIMS
Speaker(s) : Adriano Fontanari, Dr Colin Brown, Dr Domingo Marzal, Nessa Barry, Nuria Pastor, Prof Thomas Lund, Zan Virtnik
Register