Transforming the Healthcare Supply Chain to Reduce Cost and Improve the Patient Experience
Transforming the Healthcare Supply Chain to Reduce Cost and Improve the Patient Experience
Transforming the Healthcare Supply Chain to Reduce Cost and Improve the Patient Experience
Your registration gains you access to the entire collection.
What you'll learn
In a period of unprecedented change, healthcare supply chains are under significant pressure to reduce cost, while simultaneously addressing efficacy, outcomes and the patient experience.
As outlined by the Institute of Medicine a number of years ago – "A health care system that achieves major gains in key areas would be far better at meeting patient needs". These still ring true and apply not only to patient care, but also to the goals of today's supply chains.
During this webinar, you'll learn:
Move beyond the cost side of supply chain and highlight key areas to be considered that can ultimately better serve the needs of the patient
Recommend specific areas that will create a more patient-centric supply chain, while also driving out cost
Dive deeper into supply chain optimization strategies integrated across the entire continuum of care to reduce waste, enable growth and increase access to care
Details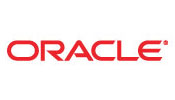 Event Type : On Demand
Date : Mar 13, 2018 01:00 PM CT
Collection Cost : $0.00
Credits : CPHIMS, CAHIMS
Speaker(s) : John Gunnigle, John Harvey, Michael Walker
Register
Related content
CPHIMS, CAHIMS

Innovation, Interoperability, Informatics, Blockchain

Collection

Read More

CPHIMS, CAHIMS

Analytics, Informatics, Policy

Collection

Read More

As health systems incorporate data analytics into the...

Learn more

Collection Cost

$0.00 Non-member

$0.00 Member