User-Centered EHR Training Drives Organizational Efficiency
User-Centered EHR Training Drives Organizational Efficiency
User-Centered EHR Training Drives Organizational Efficiency
Your registration gains you access to the entire collection.
What you'll learn
Training requirements for electronic health record (EHR) users have changed as skills have grown and organizations have matured with their EHRs. Organizations now face a common problem: new user requirements and evolving technology have outpaced EHR training design. Thus, every EHR-equipped organization should assess how it can deliver user-centered EHR training to drive organizational efficiency.

Learn how the National Institutes of Health Clinical Center updated its EHR training program for non-prescribers to maximize existing resources, leverage new technology, streamline workflows, and deliver engaging user-centered EHR training through the newly developed Rapid Training Optimization (RTO) model. The RTO model is a change management model that enables small training teams to accomplish big projects by breaking them into phases. Case studies and data analysis will illustrate adoption and impact of the improved EHR training program on organizational efficiency.
Kim Stevens, DNP, MSN, RN
Supervisory Nurse Consultant, Informatics
National Institutes of Health - Clinical Center
Cory Stephens, MSN, RN-BC, CPHIMS, SHIMSS
Nurse Consultant, Informatics
National Institutes of Health - Clinical Center
Details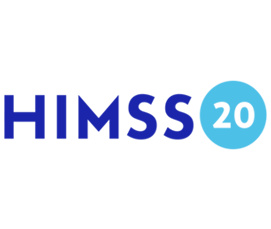 Event Type : On Demand
Date : Jul 30, 2020 12:00 AM CT
Collection Cost : $199.00
Credits : CME, CNE, LLSA, CPHIMS, CAHIMS
Conference Session Number : 2020-352
Speaker(s) : Kim Stevens, DNP, MSN, RN, Cory Stephens, MSN, RN-BC, CPHIMS, SHIMSS
Register