Views from the Top: An AI boost for clinical research and care
Views from the Top: An AI boost for clinical research and care
Views from the Top: An AI boost for clinical research and care
What you'll learn
AI has often been in headlines for its potential in accelerating clinical research, but how can it directly impact health outcomes in patient care? Clinical and research experts from Mayo Clinic will share their perspectives on what an AI-enhanced medical future might look like. A data-driven future holds promise for improving the health of people and entire communities, but there are many considerations along the way – particularly when it comes to clinical safety, privacy, expanding access, and building trust and connection. They will share how other researchers and healthcare practitioners might navigate this road while they drive towards a future of improving health for millions of people.
Learning Objectives:
Share findings around the potential for AI/ML and cloud technology in accelerating clinical research and reimaging how care is delivered
Discuss how to balance technology so it enhances versus detracts from the human connection between patient and clinician
Evaluate the role of data in helping democratize clinical studies and care
This is a continuation from
Views from the Top: The Investment From the Ground Up: What It Takes to Prime a Healthcare Organization for AI and ML
, led by Cris Ross, CIO at Mayo Clinic and Aashima Gupta, Director of Healthcare Solutions at Google Cloud.
Details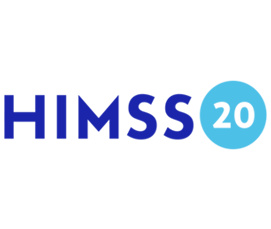 Event Type : On Demand
Date : Oct 08, 2020 01:00 PM CT
Cost : Complimentary
Credits : CME, CNE, PDU, CPHIMS, CAHIMS
Speaker(s) : Tufia Haddad, MD, Nadia Laack, MD, Dominic King, MD, PhD
Register