What the 2018 HIMSS U.S. Compensation Survey Results Mean for Women and People of Color in Health IT
What the 2018 HIMSS U.S. Compensation Survey Results Mean for Women and People of Color in Health IT
What the 2018 HIMSS U.S. Compensation Survey Results Mean for Women and People of Color in Health IT
Your registration gains you access to the entire collection.
What you'll learn
The chance of experiencing pay disparity is greatest for female and non-white workers, according to results from the 2018 HIMSS U.S. Compensation Survey. 
One remarkable woman in health IT took her own path to achieving the career she wanted, despite these challenges. Join us to learn more about Denise Hines' experience, and to discuss gender and racial disparity in the health IT workforce using results from the HIMSS study which, for the first time, includes compensation data based on race and ethnicity.
Key Findings:
Health IT continues to present as a lucrative field – average salary is around $110k
Compensation disparities exist amongst select population groups with gender presenting as a more notable factor on pay disparities (females on average are paid 18% less than males) than race (non-whites on average are paid 12% less than whites)
The idea of "double jeopardy" (being female and a non-white) is a very real issue in health IT, with non-white females on average earning 28% less than white males
Despite the overwhelming evidence that females on average are paid less than their male peers, females report to be just as satisfied with their compensation as males.
Details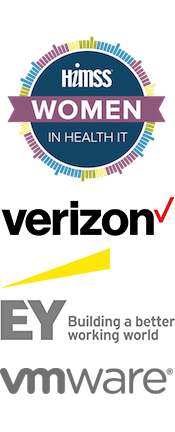 Event Type : On Demand
Date : Jun 13, 2018 11:30 AM CT
Collection Cost : Complimentary
Credits : CPHIMS, CAHIMS
Speaker(s) : Carla Smith, Lorren Pettit, Denise Hines
Register
Related content
Get inspired by the recipients of the HIMSS's Most...

Learn more

Collection Cost

$0.00 Non-member

$0.00 Member

As patients and healthcare consumers, women are...

Learn more

Collection Cost

$0.00 Non-member

$0.00 Member

Learn how to facilitate the creation of a mentor program at...

Learn more

Collection Cost

$0.00 Non-member

$0.00 Member

Female leaders in health IT represent only 30% of senior...

Learn more

Collection Cost

$0.00 Non-member

$0.00 Member

CPHIMS, CAHIMS

Career, Innovation

Collection

Read More

Get inspired by the recipients of the HIMSS's Most...

Learn more

Collection Cost

$0.00 Non-member

$0.00 Member