What is happening in Healthcare Cybersecurity: Threats, Mitigation, Resources, and Tools You Can Use
What is happening in Healthcare Cybersecurity: Threats, Mitigation, Resources, and Tools You Can Use
What is happening in Healthcare Cybersecurity: Threats, Mitigation, Resources, and Tools You Can Use
What you'll learn
Healthcare data breaches have increased 70 percent between 2010 and 2017, according to a new report published in the Journal of the American Medical Association. While healthcare organizations have increased discussions around cybersecurity, hackers have matched their pace, continually targeting the sector.
As breaches cost healthcare organizations $408 per patient records, healthcare organizations need to improve their awareness and posture to handle the ever-changing threat landscape.
This webinar will provide you with situational awareness on what is happening in terms of threats, mitigation, resources, and tools you can use. 
 Join us to learn: 
New threats and associated mitigation information/workarounds
Resources and tools available
Lee Kim
Director, Privacy & Security
HIMSS
Bio info: Lee Kim is the director of privacy and security at the Healthcare Information and Management Systems Society (HIMSS)...
Lee Kim is the director of privacy and security at the Healthcare Information and Management Systems Society (HIMSS) North America and a Fellow of HIMSS. At HIMSS, Kim serves as an analyst, information privacy and cybersecurity professional, and liaison.
Kim is an AV-rated attorney in healthcare and intellectual property law with over 10-years of legal experience. She is a licensed attorney in the District of Columbia and Pennsylvania, and a registered patent attorney with the United States Patent and Trademark Office. Kim is admitted to practice before the United States Court of Appeals for the Federal Circuit and the United States District Court for the Western District of Pennsylvania. Kim previously worked as an information technology ("IT") and web administrator in the academic, healthcare, and IT sectors.
Kim is a member of the SANS Institute Securing the Human Healthcare advisory board, the Healthcare and Public Health Sector Coordinating Council Cybersecurity Working Group, the International Association of Privacy Professionals, and (ISC)². Kim is a member of the (ISC)² U.S. Government Advisory Council Executive Writers Bureau. In addition, Kim has served as a key Healthcare and Public Health (HPH) Sector representative of the National Cyber Incident Response Plan Working Group.
Kim is a frequent speaker and author of domestic and international publications spanning the fields of law, health IT, public policy, information privacy, and cybersecurity. Kim's publication credits include Digital Health Legal, the California Continuing Education of the Bar, and the American Bar Association.
View more
Details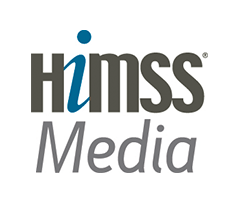 Event Type : Learning Series
Date : Nov 30, 2018 11:00 AM CT
Cost : Complimentary
Credits : CPHIMS, CAHIMS
Speaker(s) : Lee Kim
Register
Related content
CPHIMS, CAHIMS

Patient Engagement, Innovation, Security

Read More

The security perimeter of health care has never been more...

Learn more

Cost

$0.00 Non-member

$0.00 Member

CPHIMS, CAHIMS

Interoperability, EHR, Security

Read More

EMR systems are consolidating disjointed workflow processes...

Learn more

Cost

$0.00 Non-member

$0.00 Member

CPHIMS, CAHIMS

Telehealth, Security

Read More

CPHIMS, CAHIMS

Patient Engagement, EHR, Security

Read More

Security

Read More

While medical devices run off operating systems with...

Learn more

Cost

$0.00 Non-member

$0.00 Member

Security, COVID-19

Collection

Read More

The COVID-19 pandemic shook the U.S healthcare industry to...

Learn more

Collection Cost

$199.00 Non-member

$0.00 Member

Analytics, Security

Collection

Read More

Innovation, Interoperability, Security

Read More

Healthcare data sharing is a balancing act of innovation...

Learn more

Cost

$0.00 Non-member

$0.00 Member