Why Cybersecurity Is a Core Component of Patient Safety
Why Cybersecurity Is a Core Component of Patient Safety
Why Cybersecurity Is a Core Component of Patient Safety
Your registration gains you access to the entire collection.
What you'll learn
As noted in the HHS HICP report, healthcare's traditional mission has expanded beyond protection and care for patients to include defense against cyberattacks. Hospitals today must recognize that their employees are now the primary focus of cyberattacks; identify the most vulnerable job categories; and deploy strategies to help protect against cyberattacks and improve patient safety. In this presentation, a CISO from a Midwest-based health system will describe her hands-on experiences with cybersecurity program implementation; provide steps that security teams can deploy to safeguard patient safety; and offer techniques for helping hospital executives to realize the need for a robust cybersecurity posture. In outlining the link between cybersecurity and patient safety, the presentation will also feature new threat intelligence that identifies the healthcare job categories most vulnerable to attack and demonstrate how these vulnerabilities can put patient safety at risk.
Judy Hatchett, MA
Vice President, Information Security & CISO
Fairview Health Services
Ryan Witt, BS
HIMSS Cybersecurity, Privacy & Security Committee Member
Proofpoint, Inc.
Details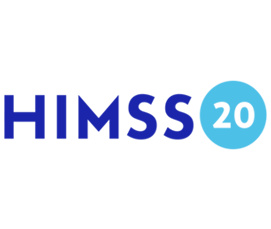 Event Type : On Demand
Date : Apr 30, 2020 03:00 PM CT
Collection Cost : $199.00
Credits : CME, CNE, CPHIMS, CAHIMS, IAPP, ABPM
Conference Session Number : 2020-302
Speaker(s) : Judy Hatchett, MA, Ryan Witt, BS
Register